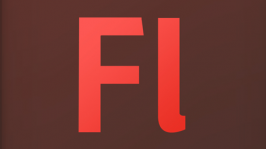 Flash no longer supporting Android
---
UPDATE: Adobe decided to officially stop distributing and updating Flash Player after 31 December 2020. Below is a screengrab of the page which has adobe's message saying goodbye to flash...
Just got the news that Adobe have decided to drop support for Flash Player on android. A minor thing you may think.
In fact Flash Player 11 is no longer available to download on Google Play/Play Store. Adobe even plan to drop support all together for smartphones, which doesn't include Apple who have never supported the Flash Player (which I know is old news). They are even advising all androids users to uninstall the Flash Player.
So what does this mean for the future of Flash Player? Maybe its the fact that html5 is the new kid on the block. But I am also thinking about the Flash Developers/Designers who are more or less being told to forget mobile devices, and all the future forms of mobile technology.
But even worse, will we eventually see it dropped for PC or Mac. Or eventually dropped all together like Freehand. I do remember reading an article a year or so ago where somebody spoke of the future of flash being questionable. I smiled and thought who is this madman, flash has... and always will be around for years and years. But I have to admit after hearing the future plans for the Flash Player... it MAYBE on the cards.
I was for many years an avid user of flash and how it allowed freedom on a creative and technical front. But over the last few years of freelancing I have slowly noticed there is less call for flash work in studios (Not completely) or it is used only for banners on websites (Again not completely). But with the news that the likes of youtube and BBC iplayer are finding different technologies to play videos over the web, it does make the future of flash questionable.
Sad day for flash... or should that be sad future?
---
Visitors also viewed these posts
13 Thoughts