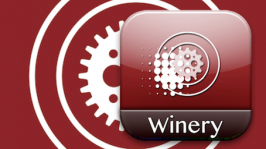 Wineskin Games Wrapper List
---
Here is a list of some of the games I have installed with wineskin and which wrappers worked with them. I admit NOT the biggest of lists but hopefully it will be a little bit helpful.
NOTE: Any reference to Wineskin version 2.9.0.4 is the Unofficial Update (Gcenx/WineskinServer). The same also goes for any engines starting with WS10 - these both mainly relate to macOS 10.8 > 10.14.

SAD NOTE: Due to apple dropping support for 32 Bit with the release of macOS 10.15 (Catalina) onwards these will no longer work!
| Game | Game Version | Wineskin Version | Wrapper Version | MacOS version |
| --- | --- | --- | --- | --- |
| Anachronox | 1.02 | WS9Wine2.22 | 2.6.2 | macOS High Sierra 10.13.6 |
| Anno 1404 | 1.00.1765 | WS9Wine2.22 | 2.6.2 | macOS High Sierra 10.13.6 |
| Command & Conquer 3: Tiberium Wars | 1.08 | WS9Wine2.22 | 2.6.2 | macOS Mojave 10.14.5 |
| Command and Conquer 3: Kane's Wrath | 1.0 | WS9Wine2.22 | 2.6.2 | macOS High Sierra 10.13.5 |
| Command and Conquer Generals | 1.8 | WS9Wine1.6X | 2.6.2 | macOS Mojave 10.14.5 |
| Command and Conquer Generals Zero:Hour | 1.0 | WS9Wine1.6X | 2.6.2 | macOS Mojave 10.14.5 |
| Command and Conquer Red Alert 3 | 1.12 | WS9Wine2.22 | 2.6.2 | macOS Mojave 10.14.3 |
| Command and Conquer Renegade | 1.002 | WS10WineCX18.5.0 | 2.9.0.4 | macOS Mojave 10.14.5 |
| Command and Conquer Tiberian Dawn | 1.0 | WS9Wine1.8 | 2.9.0.4 | macOS Mojave 10.14.5 |
| Deus Ex 1 (2000) | 1.112 | WS9WineCX15.3.1 | 2.6.2 | macOS Mojave 10.14.5 |
| Deus Ex 2 | 1.2 | WS9WineCX15.3.1 | 2.6.2 | macOS High Sierra 10.13.4 |
| Deus Ex 3 | 1.0.6 | WS9Wine2.22 | 2.6.2 | macOS High Sierra 10.13.4 |
| Dune2000 | 1.02 | WS10WineCX18.5.0 | 2.9.0.4 | macOS Mojave 10.14.5 |
| Homeworld | 1.05 | WS9WineCX14.1.10 | 2.6.2 | macOS High Sierra 10.13.4 |
| Indiana Jones And The Emperor's Tomb | 1.01 | WS9Wine2.6 | 2.9.0.4 | macOS Mojave 10.14.5 |
| Jedi Academy | 1.0 | WS9Wine1.5.16AMDSpeedhack | 2.6.2 | macOS High Sierra 10.13.4 |
| Jedi Knight II Jedi Outcast | 1.02 | WS9Wine1.5.16 | 2.6.2 | macOS High Sierra 10.13.4 |
| LEGO Batman | 1.0 | WS9WineStaging2.16 | 2.9.0.4 | macOS Mojave 10.14.5 |
| LEGO Batman 2 | 1.0 | WS10WineCX18.5.0 | 2.9.0.4 | macOS Mojave 10.14.5 |
| LEGO Indiana Jones | 1.0 | WS9WineStaging2.16 | 2.9.0.4 | macOS Mojave 10.14.5 |
| LEGO Lord of the Rings | 1.0 | WS10WineCX18.5.0 | 2.9.0.4 | macOS Mojave 10.14.5 |
| LEGO Star Wars II: The Original Trilogy | 1.0 | WS9WineStaging2.16 | 2.9.0.4 | macOS Mojave 10.14.5 |
| LEGO Star Wars III: The Clone Wars | 1.0 | WS10WineCX18.5.0 | 2.9.0.4 | macOS Mojave 10.14.5 |
| Soldiers of Fortune 2 | 1.03 | WS9Wine2.22 | 2.6.2 | macOS High Sierra 10.13.5 |
| Star Wars - Galactic Battlegrounds | 1.0 | WS9WineCX14.1.10 | 2.9.0.4 | macOS Mojave 10.14.5 |
| Thief - Deadly Shadows | 1.1.3.4 | WS9Wine2.22 | 2.6.2 | macOS High Sierra 10.13.6 |
| Tron 2.0 | 1.0 | WS9Wine1.9.24 | 2.6.2 | macOS Mojave 10.14.5 |
| Universe at War Earth Assault | 1.00.86418 | WS9Wine2.22 | 2.6.2 | macOS High Sierra 10.13.6 |
---
Visitors also viewed these posts
2 Thoughts