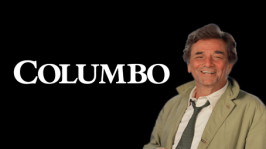 Columbo Episodes
---
I have always liked the good old Columbo series repeated most weekends on TV more or less! But there are some episodes I like and some that I don't. So as a quick reminder of which ones they are, I have placed the episodes with an image of the murderer Columbo has to catch out.
I also can't take the credit for the descriptions since I just copied them from the official DVD boxset containers.
Update: Just watched some of my favourite episodes on Blu-ray... definitely worth the investment.
Columbo Episode Guide Listings By Seasons
Pilots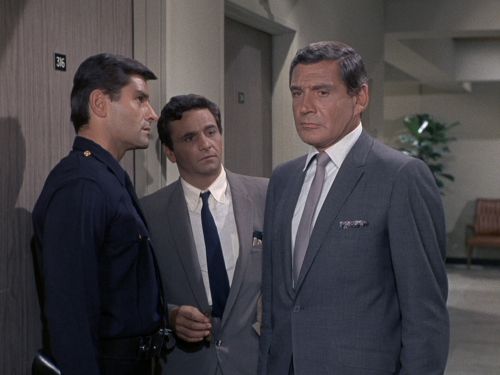 Prescription: Murder
Broadcast: 20th February 1968
5 / 5
Peter Falk makes his first appearance as one of the all time great TV detectives, Lt. Columbo in this one off TV Movie of the Week, 'Prescription Murder'. When a distinguished doctor's wife is murdered, Columbo plays a psychological trick to trap the culprit.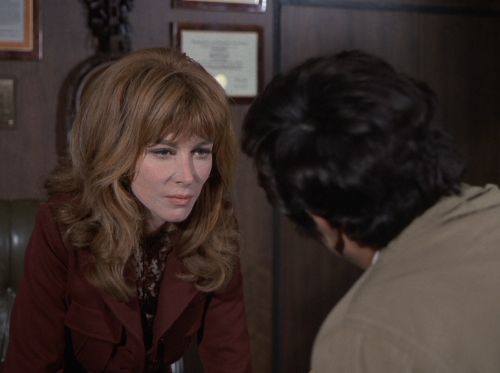 Ransom for a Dead Man
Broadcast: 1st March 1971
4 / 5
Made a full 3 years after 'Prescription Murder', this is the official pilot for the subsequent TV series.Columbo investigates when the husband of a lawyer is kidnapped and the ultimately murdered, even though the ransom has been agreed to be paid.
Season 1
Murder by the Book
Broadcast: 15th September 1971
5 / 5
A mystery writer plans a "perfect crime" with his ex-partner as the target. Columbo appears helpless as the clever killer feeds him clues which organised crime. Directed by Steven Spielberg.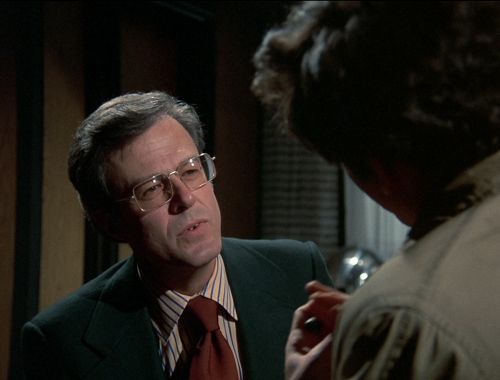 Death Lends a Hand
Broadcast: 6th October 1971
5 / 5
An unfaithful wife is murdered when she refuses to be blackmailed. Arther Kennicutt becomes suspicious of his young wife and has her followed. Investigator Brimmer gives her a phoney clean bill of health and then attempts to blackmail her. She decides to tell her husband everything and Brimmer reacts in a fit of rage.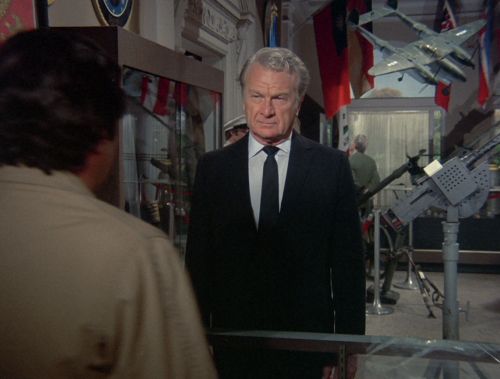 Dead Weight
Broadcast: 20th October 1971
4.5 / 5
Detective Lt. Columbo's murder case is complicated by an unstable witness and no body or weapon as evidence. After locating the murder victims body, Columbo must find the murder weapon then face the task of accusing an American military hero.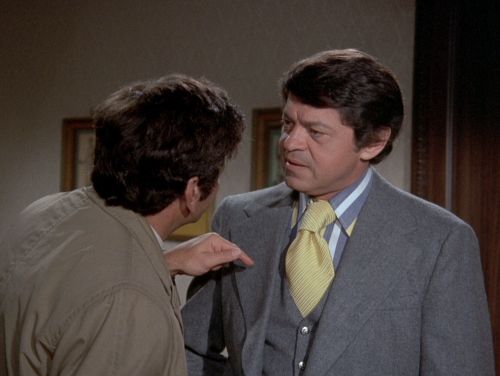 Suitable for Framing
Broadcast: 17th November 1971
5 / 5
Art critic Dale Kingston kills his uncle to inherit a valuable collection of paintings. Columbo's caught in a complicated case, with all the evidence pointing to an innocent lady.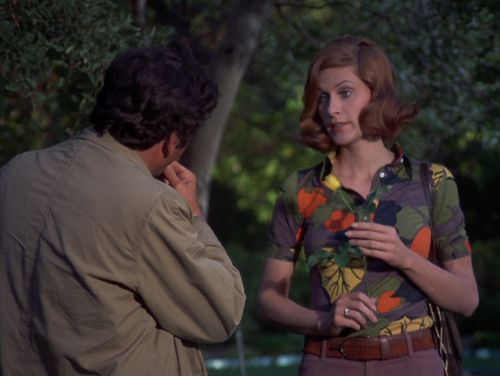 Lady in Waiting
Broadcast: 15th December 1971
3.5 / 5
Beth Chadwick's brother Bryce has run the family corporation since their father's death. When he tells her she cannot marry Peter Hamilton, the corporate attorney, she decides to take matters into her own hands.
Short Fuse
Broadcast: 19th January 1972
4 / 5
Corporation head David Buckner is phoning his wife from his car phone when an explosion demolishes his limousine, killing him and his driver. The company attorney is a suspect when it becomes clear that the explosion was not an accident.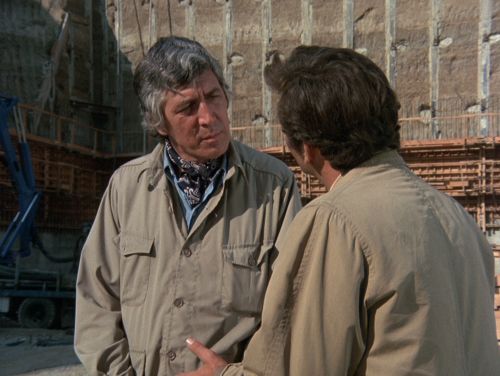 Blueprint for Murder
Broadcast: 9th February 1972
4.5 / 5
At tremendous expense to the city, Columbo is persuaded to dig up a newly poured pylon as suspicions of homicide point to a leading architect. After no body is found Columbo becomes a scapegoat at a press conference held at the digging site.
Season 2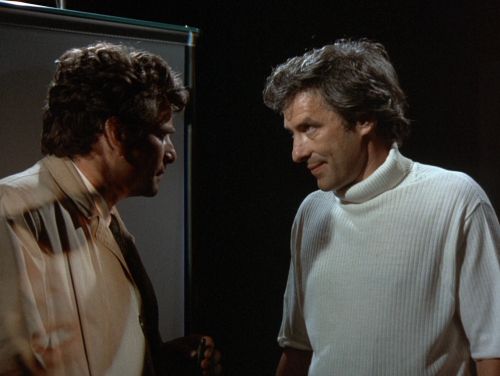 Ètude in Black
Broadcast: 17th September 1972
4.5 / 5
It's anything but music to his ears when a symphony conductor's mistress plans to go pubic with discordant facts about his extramarital activities. Written by TV legend Steven Bochco (NYPD Blue), and co-starring Blythe Danner and John Cassavetes.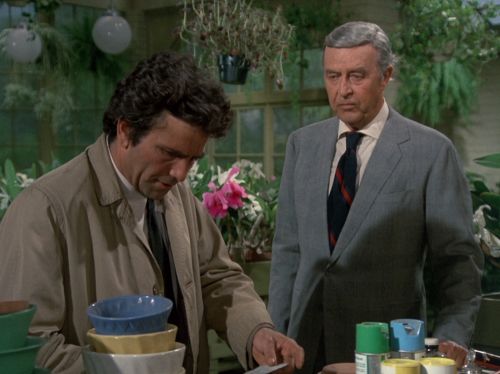 The Greenhouse Jungle
Broadcast: 15th October 1972
4.5 / 5
Nothing's rosy when guest star Ray Milland (Battlestar Galactica) is a horticulturist who concocts a phony kidnapping scheme with his nephew to get to a trust fund. But when the nephew turns up dead, Columbo suspects Milland of collecting a different kind of greenery and of murder!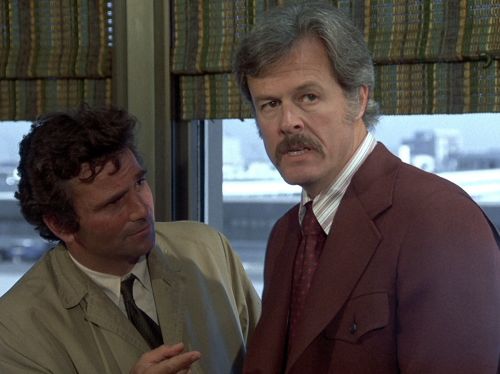 The Most Crucial Game
Broadcast: 5th November 1972
4 / 5
Columbo tries not to drop the ball as he unravels the murder of a professional football team's owner. Co-stars Robert Culp (Everybody Loves Raymond) and Valerie Harper(Rhoda).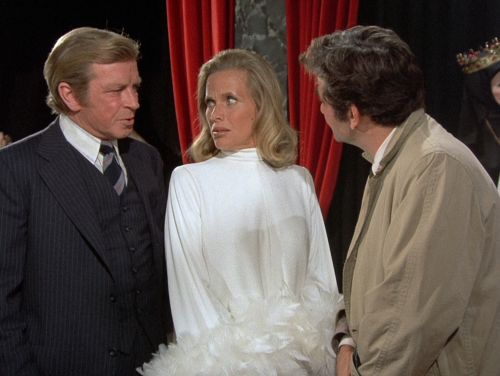 Dagger of the Mind
Broadcast: 26th November 1972
3.5 / 5
Everyone's favourite cop finally puts his trench coat to use when he travels to London, England, to study British police techniques. His methodical shrewdness transforms him from student to teacher when he becomes involved in a case of blackmail, betrayal and murder!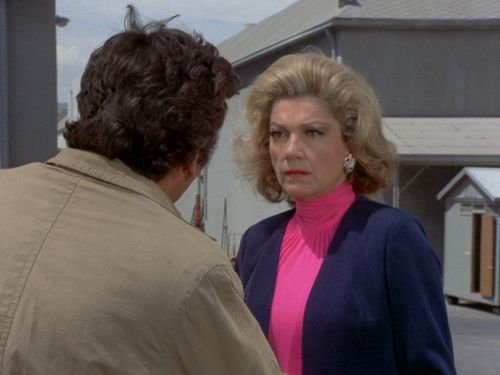 Requiem for a Falling Star
Broadcast: 21st January 1973
4 / 5
Columbo is anything but star struck when a fading movie icon attempts to murder her philandering husband, but accidentally kills her assistant instead.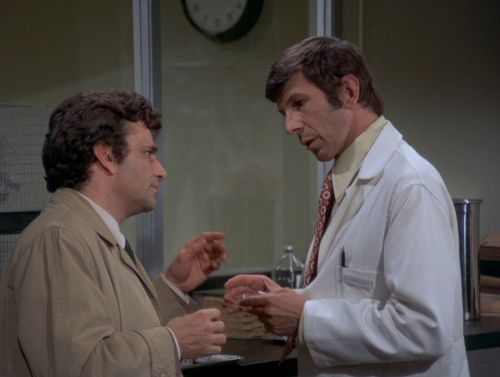 A Stitch in Crime
Broadcast: 11th February 1973
5 / 5
A ruthless doctor plans to kill a colleague who stands in the way of an important project, and then murders a nurse who discovered his deadly secret. Columbo suspects that the surgeon has forgotten his oath to "first do no harm." Co-starring Star Trek's Leonard Nimoy.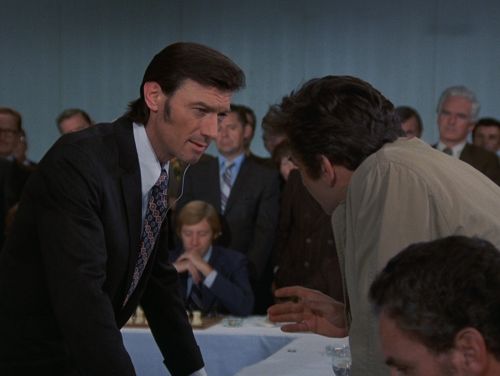 The Most Dangerous Match
Broadcast: 4th March 1973
4 / 5
Chess becomes a dirty game when a former world chess champion is almost murdered in a trash compactor on the eve of an important match. Before the would-be-murderer can declare "checkmate," Columbo must figure out "just one more thing".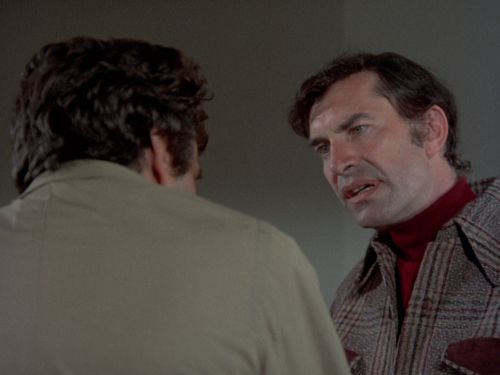 Double Shock
Broadcast: 25th March 1973
3 / 5
Columbo's got double vision when he suspects twin nephews of a wealthy man's murder just before his marriage to a younger woman. The only question is, which one committed the crime?
Season 3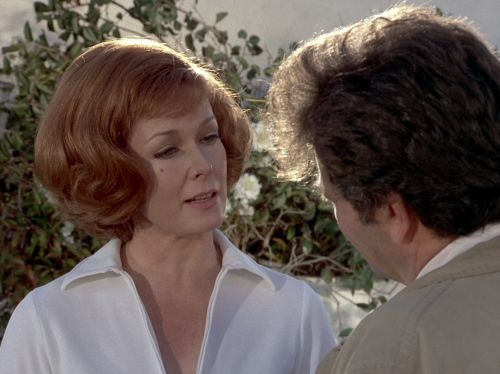 Lovely But Lethal
Broadcast: 23rd September 1973
4 / 5
A revolutionary wrinkle-removing cream provides the focal point as Detective Lt. Columbo investigates the murder of a young chemist.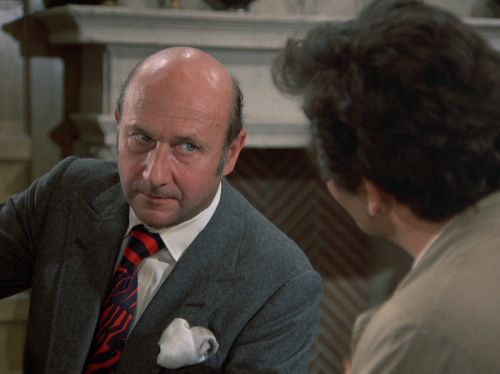 Any Old Port in a Storm
Broadcast: 7th October 1973
5 / 5
A dapper wine connoisseur coldly murders his younger, playboy brother after he announces his intention to sell the family winery in order to finance his latest marriage.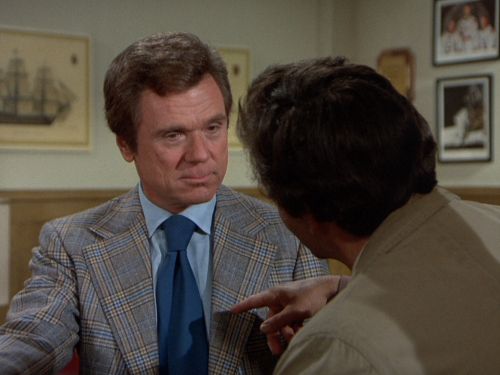 Candidate for Crime
Broadcast: 4th November 1973
3.5 / 5
Campaign manager Harry Stone manufactures a story that the senatorial candidate Nelson Hayward is the target of a murder plot. Hayward seizes the opportunity to carry out his own murder plan - the cold blooded killing of Stone, making it look as though he himself was the intended victim.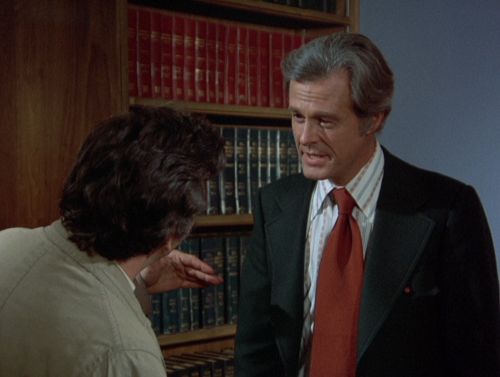 Double Exposure
Broadcast: 16th December 1973
5 / 5
A ruthless motivational research specialist uses blackmail to further his career. Columbo's investigation sends him on a crash course to learn the uses of subliminal stimulus to capture his suspect.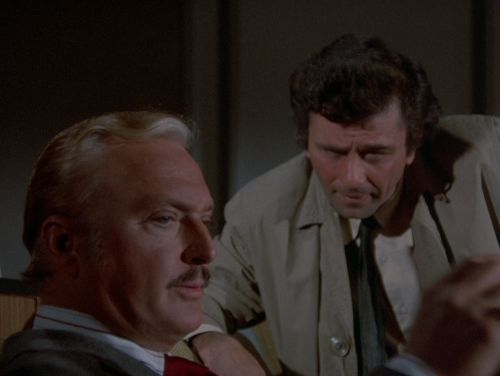 Publish or Perish
Broadcast: 13th January 1974
5 / 5
Allen Mallory informs his publisher, Riley Greenleaf, that he is going to sign with a competing publishing house when his contract expires in three weeks time. The ruthless Greenleaf then hires a hit man to eliminate Mallory.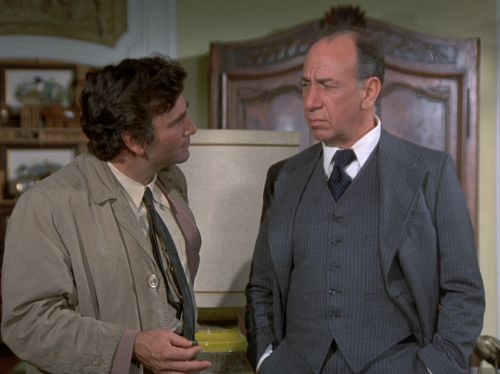 Mind Over Mayhem
Broadcast: 10th February 1974
3 / 5
Dr. Marshall Cahill, head of a think tank, kills professor Howard Nicolson when the latter threatens to reveal that Cahill's son plagiarised a scientific theory from a deceased work colleague.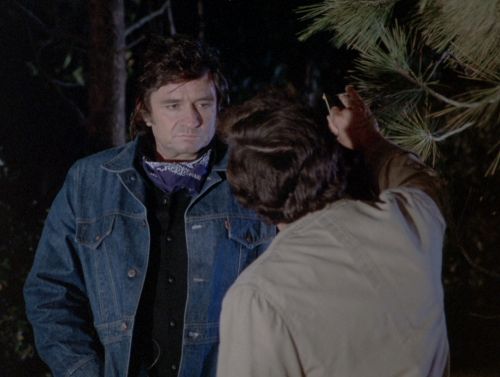 Swan Song
Broadcast: 3rd March 1974
3.5 / 5
Country-western-spiritualist singer Tommy Brown threatens to quit singing if his wife doesn't give him a larger share of the profits from their gospel concerts. Edna threatens blackmail, causing Brown to fake an airplane accident that eliminates both her and her protégé Maryann.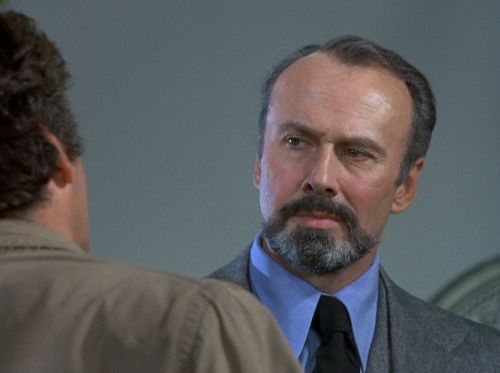 A Friend in Deed
5 / 5
In a fit of passion after just murdering his wife, Hugh Caldwell calls on his friend, Mark Halperin for help. Halperin covers up the crime by staging a burglary in Hughs office, while he establishes an alibi.
Season 4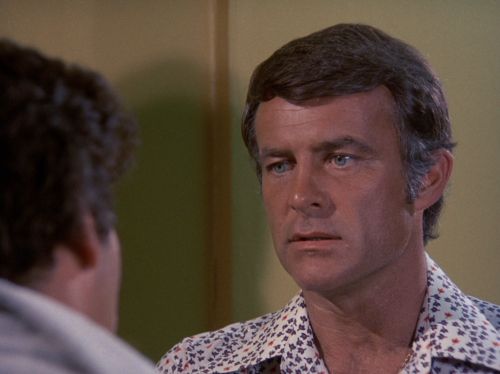 An Exercise in Fatality
Broadcast: 15th September 1974
2.5 / 5
An investigation becomes quite a workout when Columbo tries to nab wealthy health club owner Milo Janus for the murder of his business partner. As Columbo uncovers more and more fraudulent business dealings, he finds himself exhausted chasing after the physical fit Janus.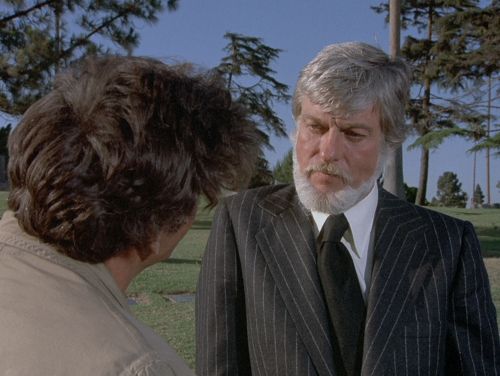 Negative Reaction
Broadcast: 6th October 1974
5 / 5
Columbo does a double-take when a wealthy photographer claims that his wife's murder is a result of a spoiled kidnapping plot. When the murder of an ex-convict is also linked to the case, Columbo must focus on the details in order to trap the culprit.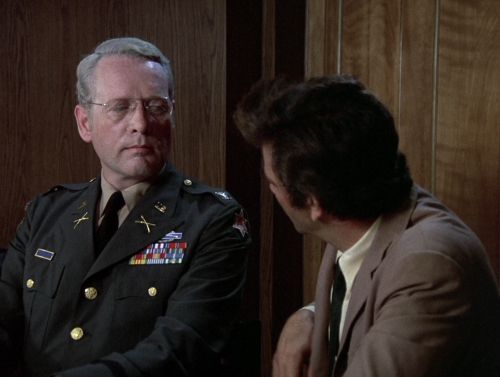 By Dawn's Early Light
Broadcast: 27th October 1974
3 / 5
Columbo must outmanoeuvre a colonel when he investigates a murder that occurred on the site of a historic military academy. He quickly discovers that the place has a well-earned reputation for secrecy and structure.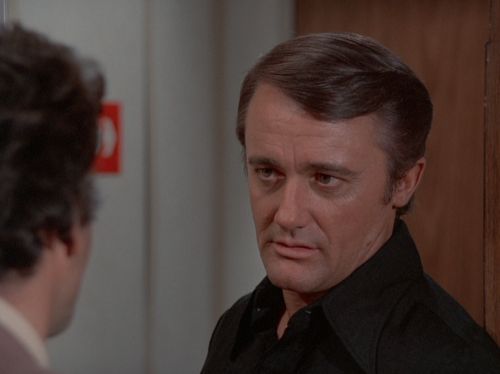 Troubled Waters
Broadcast: 9th February 1975
3 / 5
There's murder on the high seas when Columbo boards a luxury cruise liner in order to trap a killer. From the captain to the musicians to the high-paying quests, there are enough secrets on board to sink the ship.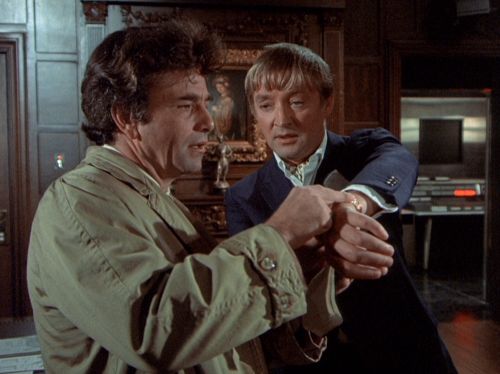 Playback
Broadcast: 2nd March 1975
4 / 5
A fed-up woman tells her son-in-law that his days are numbered as head of the family company. The furious man gets rid of her, and it's up to Columbo to solve the case.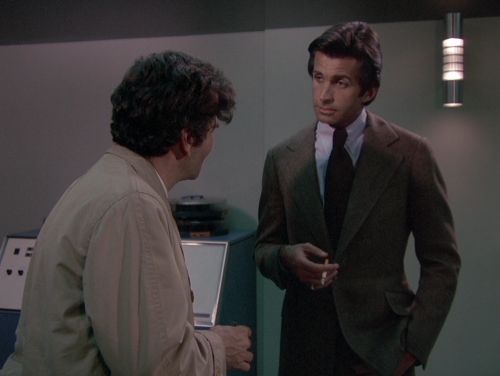 A Deadly State of Mind
Broadcast: 27th April 1975
3.5 / 5
A psychiatrist murders the influential husband of one of his patients. Columbo must separate fact from fiction if he's going to put the devious doctor in his proper place.
Season 5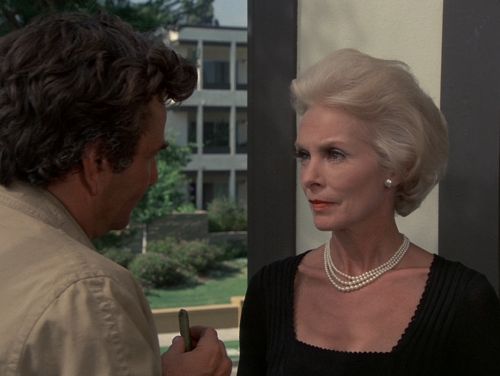 Forgotten Lady
Broadcast: 14th September 1975
4.5 / 5
The bright lights of Broadway beckon too strongly for one ageing actress who may have killed here husband in order to finance her comeback dream. Janet Leigh (Psycho) guest stars.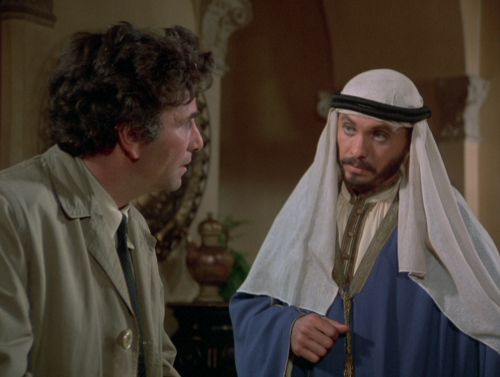 A Case of Immunity
Broadcast: 12th October 1975
2.5 / 5
The death of a foreign dignitary looks like the crime of angry protesting students, but Columbo has suspicions that the death may be more politically motivated.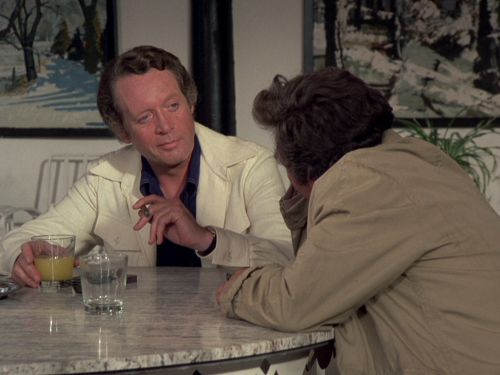 Identity Crisis
Broadcast: 2nd November 1975
2.5 / 5
A murder investigation evolves into an espionage case when the prime suspect, an advertising executive, also turns out to be a high-ranking domestic spy. Patrick McGoohan (The Prisoner) and Leslie Nielson (The Naked Gun) guest star.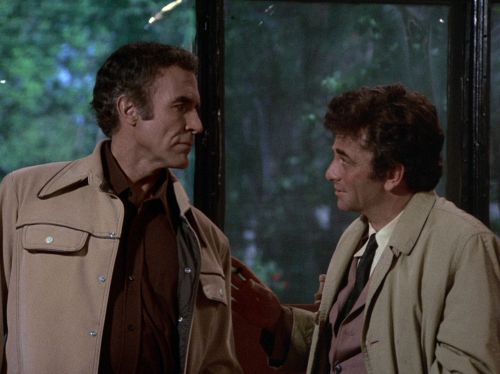 A Matter of Honor
Broadcast: 1st January 1976
3 / 5
It's no vacation south of the border when Columbo gets roped into a homicide investigation involving a respected bullfighter and a rampaging bull. Ricardo Montalban (Fantasy Island) guest stars.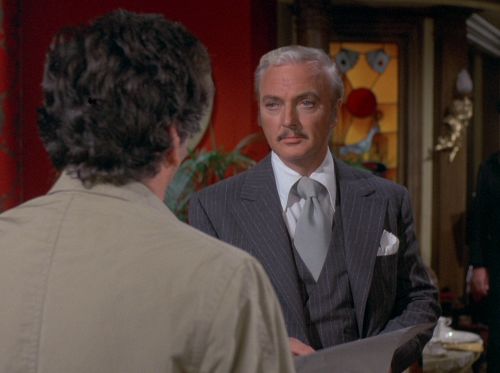 Now You See Him...
Broadcast: 29th February 1976
5 / 5
It's definitely more than a trick of the eye when a famous night club magician is accused of murdering his blackmailing boss. Robert Loggia (Scarface) guest stars.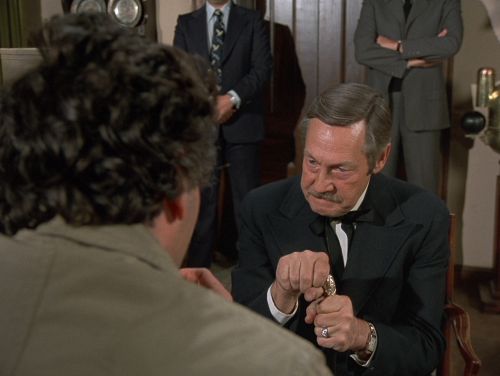 Last Salute to the Commodore
2 / 5
Columbo faces one of the most puzzling cases of his career when his prime suspect in the assumed drowning of an expert yachtsman is also found murdered. Robert Vaughn (The Magnificent Seven) guest stars.
Season 6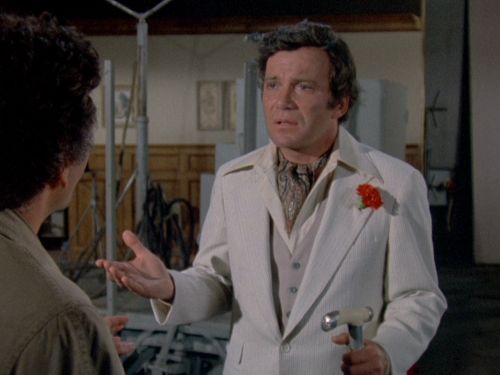 Fade in to Murder
Broadcast: 10th October 1976
3 / 5
Truth is stranger than fiction when a TV actor who plays a detective on-screen decides to go head-to-head with Columbo in solving a murder. William Shatner (Star Trek) guest stars.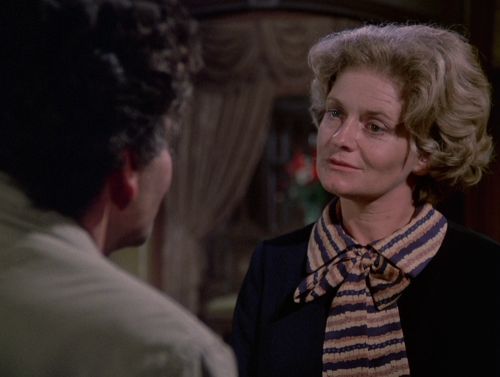 Old Fashioned Murder
Broadcast: 28th November 1976
4 / 5
Bad blood poisons every element of a murder case when Columbo discovers that a long-buried family secret could have convinced some members to do the unthinkable.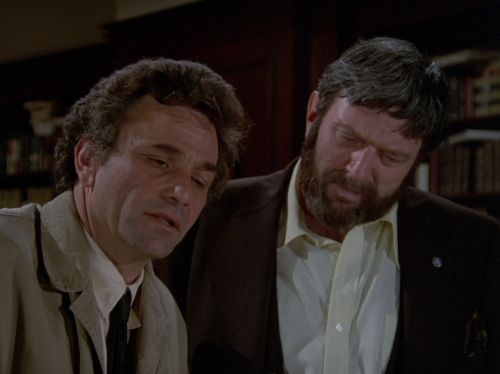 The Bye-Bye Sky High I.Q. Murder Case
5 / 5
Columbo finds himself involved in a mental game of cat-and-mouse with a genius accountant who believes he has carried off the perfect crime.
Season 7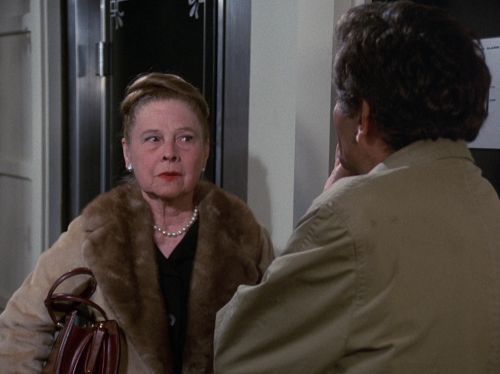 Try and Catch Me
Broadcast: 21st November 1977
5 / 5
Columbo is on quite a page-turner when a murder-mystery writer dates him to solve her best plotted mystery ever.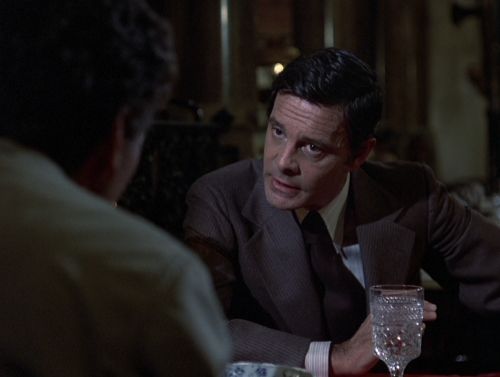 Murder Under Glass
Broadcast: 30th January 1978
3 / 5
Columbo takes a bite out of crime when he discovers that a world-famous restaurnat critic will do anything to get away with blackmail. Directed by Jonathan Demme (Silence of the Lambs).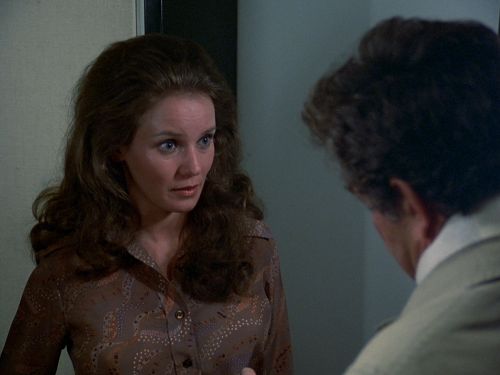 Make Me a Perfect Murder
Broadcast: 25th February 1978
3.5 / 5
An ambitious network executive finds her ratings slipping, along with her patience, as Columbo questions her about murder and a needy star's demands get ridiculously out of control.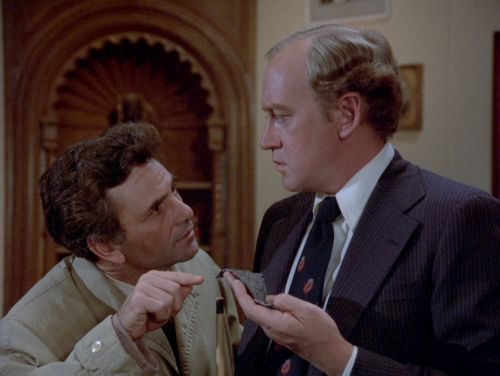 How to Dial a Murder
Broadcast: 15th April 1978
3 / 5
It's definitely a case of mind over matter when Columbo must figure out how and why a noted psychologist killed his best friend and assistant.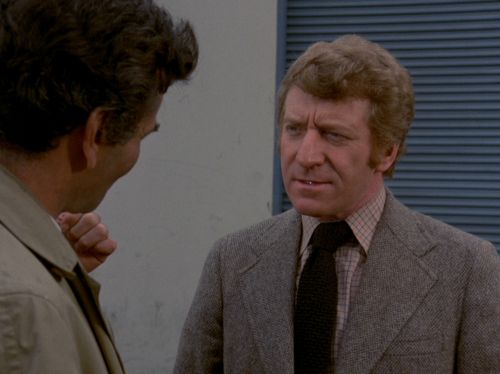 The Conspirators
3.5 / 5
In this thrilling two-hour episode, Columbo must read between the lines in order to find the motive for a peaceful poet to take down a dangerous arms dealer.
Season 8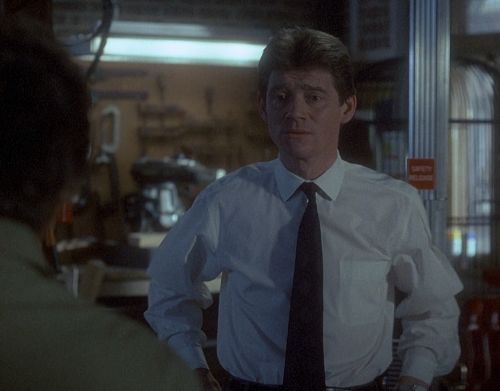 Columbo Goes to the Guillotine
Broadcast: 6th February 1989
3 / 5
There's much more than meets the eye when Columbo investigates the death of a magician who supposedly was killed by one of his own clever magic tricks.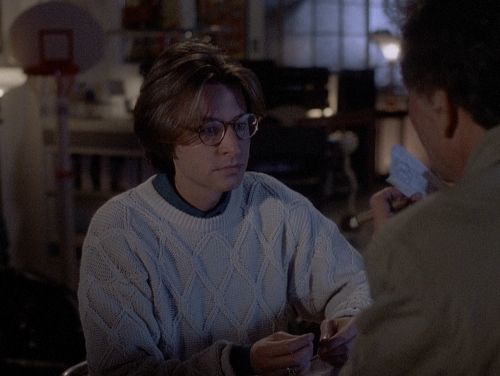 Murder, Smoke and Shadows
Broadcast: 27th February 1989
2 / 5
Columbo searches for clues on the cutting-room floor when he suspects a high-powered film director of hiding evidence of murder.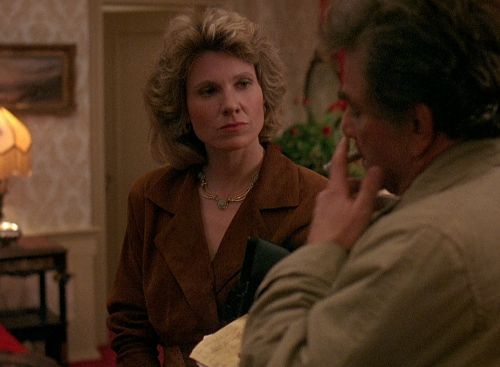 Sex and the Married Detective
Broadcast: 3rd April 1989
2.5 / 5
Does the heart rule the head, or vice versa? Columbo ponders the answer to this timeless question and others when he must out-wit a sex therapist involved in a crime of passion.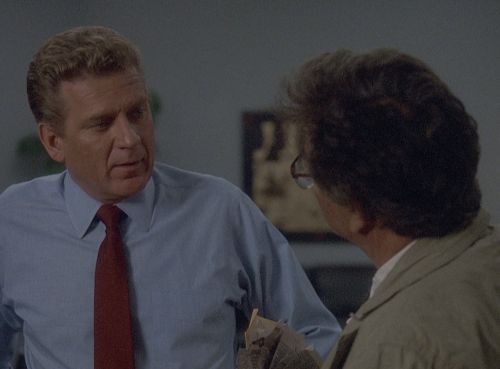 Grand Deceptions
2 / 5
Rank and reputation prove to be particularly difficult obstacles when Columbo looks into the murder of a respected military General by one of his overly-ambitious Colonels.
Season 9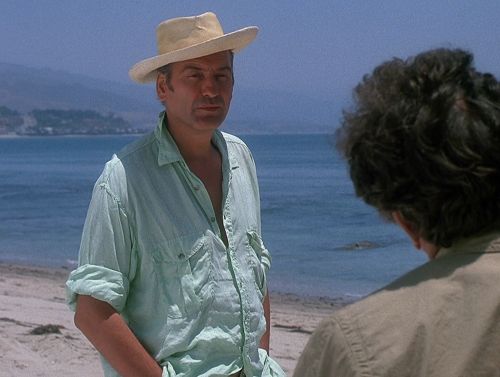 Murder: A Self-Portrait
Broadcast: 25th November 1989
3 / 5
Lt. Columbo investigates a world-renown painter who captures the soul of his subject in a work of art which can also be used to believe reality.
Columbo Cries Wolf
Broadcast: 20th January 1990
2 / 5
In one of his most baffling cases, Columbo tries to prove the flamboyant owner of a men's magazine murdered his business partner, a woman who had once been his lover.
Agenda for Murder
Broadcast: 10th February 1990
3 / 5
Columbo matches wits with a brilliant attorney responsible for the murder of the one man who could stifle his meteoric political career. Patrick McGoohan guest stars.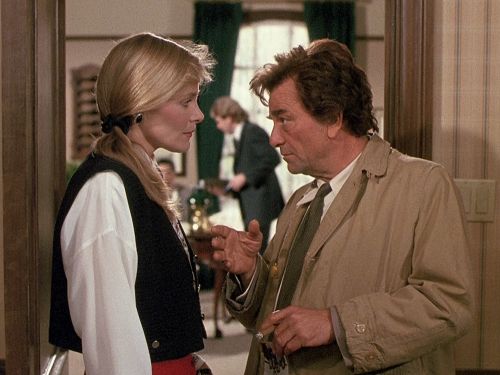 Rest In Peace, Mrs. Columbo
Broadcast: 31st March 1990
3 / 5
Columbo unwittingly becomes part of a deranged woman's diabolical plot to destroy the two men she believes responsible for her husband's death in prison.
Uneasy Lies the Crown
Broadcast: 28th April 1990
3.5 / 5
While investigating the death of a popular actor, Columbo must outwit a cunning dentist, who has set up his wife for a murder in order to keep up his image and expensive lifestyle.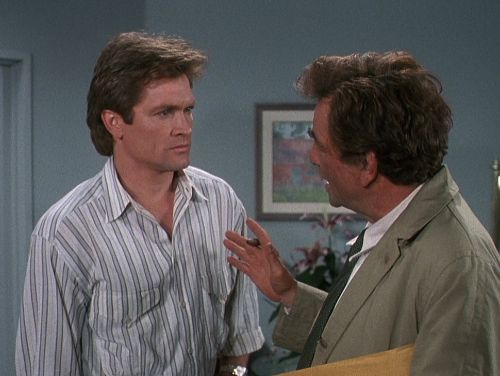 Murder in Malibu
2 / 5
When an ambitious womaniser is rejected by the romance novelist he planned to marry, he sets out to make the story she is writing look like a murder gone awry.
Season 10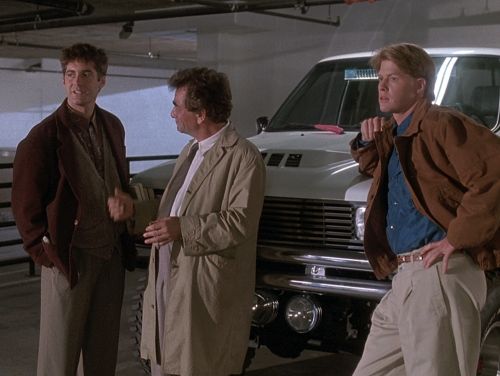 Columbo goes to College
Broadcast: 9th December 1990
2 / 5
Lt. Columbo is invited as a guest speaker in a Criminology course and squares off against two cunning students, who are confident they have duped the lieutenant with various leads, when their professor is found murdered.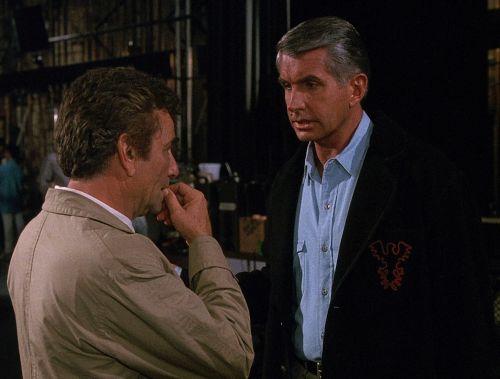 Caution: Murder Can Be Hazardous to Your Health
Broadcast: 20th February 1991
4 / 5
The murder of a chain-smoking TV producer puts the ever-rumpled looking but guileful Lt. Columbo up against a different type of detective - TV personality and former porn-star Wade Anders, whose crime buster programme is one of the most watched in the country.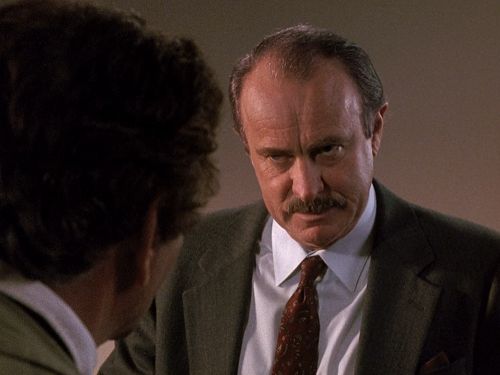 Columbo and the Murder of a Rock Star
Broadcast: 29th April 1991
2.5 / 5
The ever-brilliant Lt. Columbo is pitted against an equally brilliant, nationally recognised criminal defence lawyer who murders his rock star girlfriend when he discovers she is seeing another man.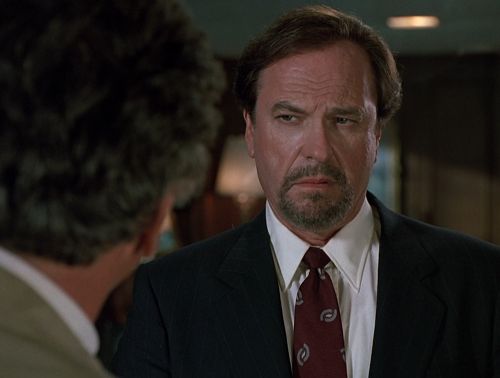 Death Hits the Jackpot
Broadcast: 15th December 1991
2 / 5
Fred Brower has a problem - he has just won over $30 Million in the lottery, and he does not want to share it with his soon-to-be ex-wife.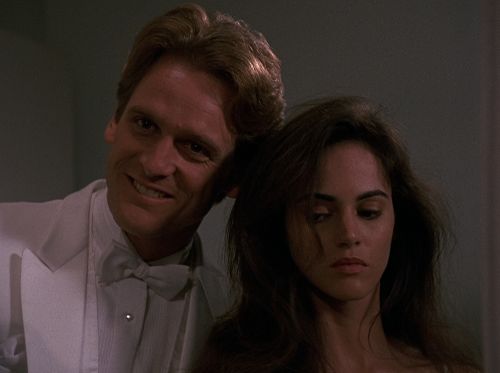 No Time to Die
Broadcast: 15th March 1992
2 / 5
Columbo's nephew Andy Parma marries Melissa Hays, and after their lavish wedding reception, Melissa disappears mysteriously.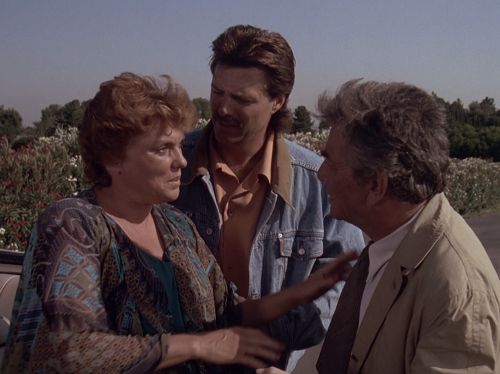 A Bird in the Hand...
Broadcast: 22nd November 1992
3.5 / 5
From the Vegas Strip to the football field, gambling and power lead to three deaths investigated by Lt. Columbo.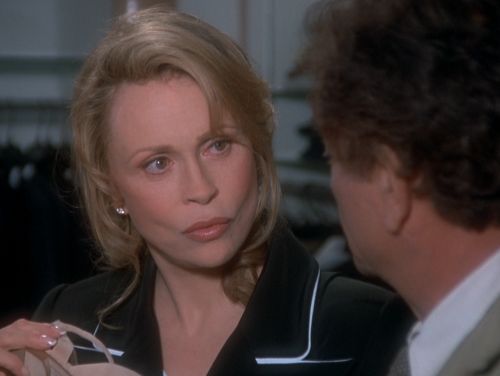 It's All in the Game
Broadcast: 31st October 1993
3 / 5
Love proves Columbo's toughest adversary when he begins to fall for the charms of the alluring chief suspect in his investigation of the murder of a brutal playboy. Faye Dunaway guest stars.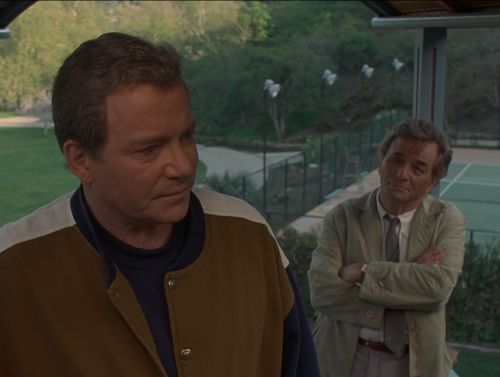 Butterfly in Shades of Grey
Broadcast: 10th January 1994
2.5 / 5
Fielding Chase murders the man who comes between his daughter and himself, confident that he will never be found out. But he must contend with Lt. Columbo. William Shatner guest stars.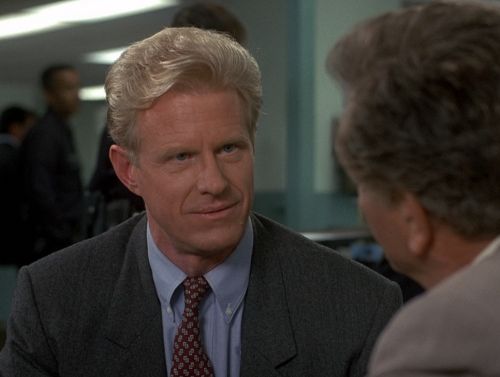 Undercover
2 / 5
Missing pieces of a vital photograph lead Columbo down a trail of murder. Along the way the wily detective resorts to various disguises as he conducts a complicated underworld investigation.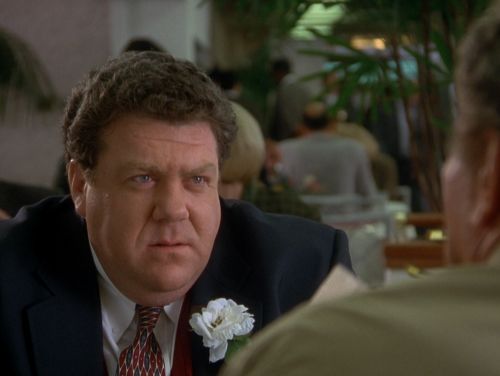 Strange Bedfellows
1.5 / 5
When a man kills his brother who is squandering the family fortune and tries to frame a Mafia restaurateur, Columbo meticulously follows the clues until the killer ultimately traps himself.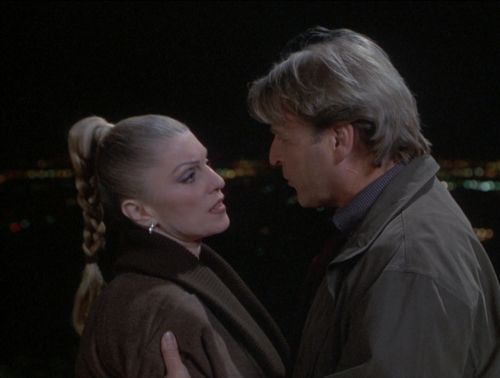 A Trace of Murder (25th Anniversary on network TV)
1.5 / 5
When the wife of a successful business man decides to frame him for the murder of one of his former business partners, Columbo proves once again that even a clear-cut case is not always what it seems.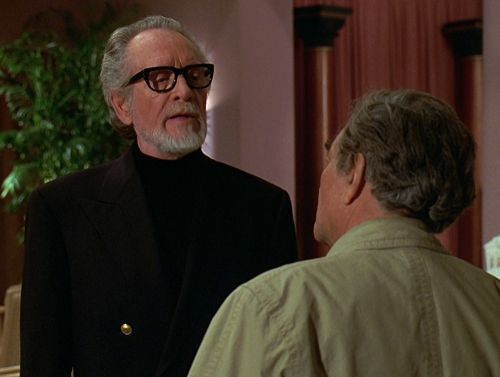 Ashes To Ashes
Broadcast: 8th October 1998
2.5 / 5
When a flamboyant Hollywood gossip reporter vanishes, Columbo uses his inimitable detective skills to prove she was murdered by her ex-lover, a suave funeral director.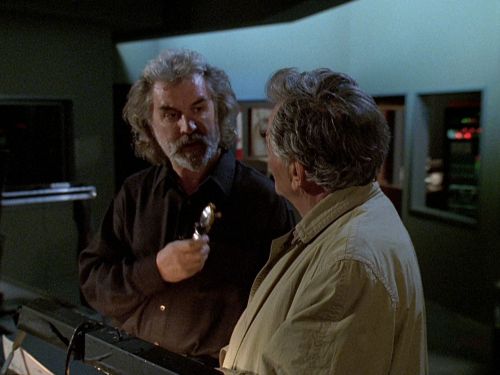 Murder With Too Many Notes
Broadcast: 12th March 2001
3.5 / 5
When a famous film composer murders his assistant to conceal the fact that the talented young musician has been composing his award-winning scores, Lt. Columbo solves the crime in his own inimitable way.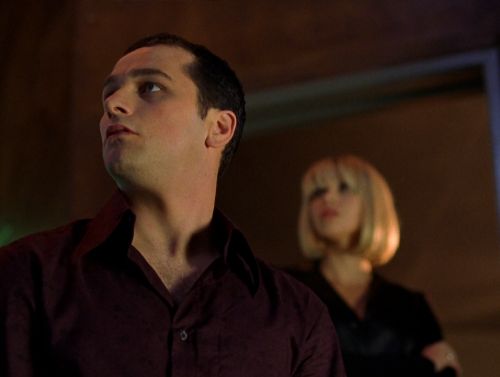 Columbo Like The Nightlife
Broadcast: 30th January 2003
0.5 / 5
Columbo hits the Los Angeles party circuit to solve the murder of a tabloid reporter and the mysterious disappearance of the son of a mob boss.
---
Visitors also viewed these posts