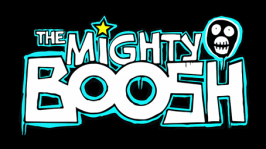 The Mighty Boosh Collection... Weird Pilot !
---
Just went into HMV and got the mighty boosh dvd set (series 1 and 2) for £15.
Got to the second series and on there is a pilot episode (Boosh Pilot bonus dvd)... cheesy as hell. A pain to watch because of the false laughter constantly playing. Probably some TV producer had far too much say....
Thank goodness it never carried on into the actual broadcast episodes.
I would go so far as to say it was painful to watch.
Late Update:
You can view the episode guides here on the bbc iplayer Link - Hit or miss whether they are available to view online!
2 Thoughts