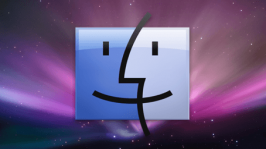 Screen-grab without leaving image on desktop
---
For ages I have been doing the screen-grab using Apple + Shift + 3 (OR) 4 which saves a png image to my desktop, then drag it into photoshop. But if I had to screen-grab loads of images, I ended up having a very untidy/cluttered desktop!!
But just found out pressing the combination Apple + CTRL + Shift + 3 (OR) 4 actually copies it to the scrapbook. Allowing a strait forward copy and paste direct into photoshop, and a tidy desktop.
Probably of no interest, but just incase you wanted to know!!
NOTE: Just incase your Apple + Shift + 3 screen-grab combination has stopped working - which maybe caused by conflict with some of your short key settings. Then delete the following file and reboot your computer.
/Users/YOURNAME/Library/Preferences/com.apple.symbolichotkeys.plist
---
Visitors also viewed these posts