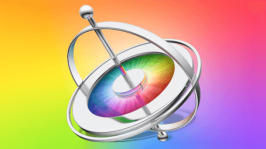 Convert Motion 2.1 files to Motion 2 files
---
Just thought I would tell you all about this little tip!, if you are working in Motion 2.0 and need to open a Motion 2.1 file. Most likely you will get a message telling you that it can't be opened due to it being created in a newer version of Motion.
Recently I had this problem and just out of shear curiosity tried to open the file in TextEdit... and to my surprise it opened and the 3rd line read....
<ozml version="2.1">
So I changed it to...
<ozml version="2.0.1">
And again to my suprise it opened in my version of Motion.
So before you start thinking about upgrading from motion 2 to 2.1, try this out!!
---
Visitors also viewed these posts
1 Thoughts