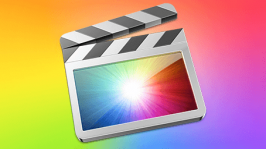 FREE archive footage for Final Cut
---
I am sure there have been times when working on an edit you wish you had access to a diverse choice of footage, and then do a search for "free footage" on the web only to find pages and pages saying "royalty-free footage" which as we all know have a price tag/cost attached, which is fair enough.
But there are websites out there that do have completely free stock footage.
Free stock footage links:
A wide variety of subject material in both HD and SD (NTSC) * You need to register to download but is is FREE www.stockfootageforfree.com
---
Space and science in great resolution SD and HD www.spacetelescope.org/videos/
---
Covers almost every subject there is, but the video resolutions/quality do vary. If you are patient there are some great clips to be found. archive.org/details/stock_footage/
---
Ever wanted to practice your camera tracking in 3D but couldn't find any decent footage for FREE.
Check this out its absolutely perfect and in HD. www.hollywoodcamerawork.us/greenscreenplates.html
---
Wanting to create an action movie with explosions, muzzle flash, smoke and the like. I admit not the best layouts regarding website design but still good footage.
---
Visitors also viewed these posts