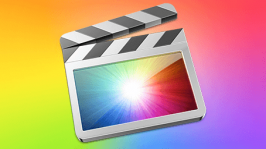 Merge audio layers in Final Cut Pro
---
 Question.
If you have some captured video footage with really low levels. You may try changing the audio levels to their maximum, but with no luck. Then duplicate the audio levels over and over again which eventually works. But then you have the problem with having several levels.
... but there is a way of converting the audio clips into 2 layers.
 Answer.
Select all the audio layers then press ALT + C and this should nest the audio layers into 2 - which equals Left and Right Stereo.
---
Visitors also viewed these posts