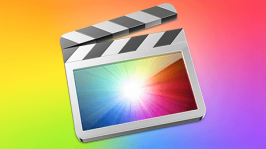 Separate capture into smaller clips in Final Cut
---
 Question.
You have just captured a whole tape non-stop, lets say around 50 minutes in total! It is made up of several separate clips which you need to separate into individual shots.
Instead of going through the whole footage cut and cropping by hand do this.
 Answer.
Select the '50 minute clip' in the browser window and then go to the menus and select 'Mark - DV Start/Stop Detect' . This should detect the separate clips automatically right down to their exact first and last frame!
Now in the browser, where before there was the '50 minute clip', there should be a folder/bin with the same name as the '50 minute clip', but on opening will contain the separated clips.
With it being 50 minutes in length it might take a few minutes, but it will still be quicker. It all depends on the power of your machine.
---
Visitors also viewed these posts