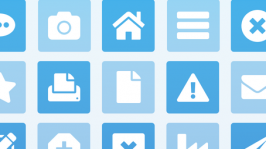 20 of the Best Web Font icons
---
Whether you are a developer or a designer for the web, it's always nice to have a collection of icons to use plus ones that can implemented direct with CSS.
The advantage is they stay crisp/sharp no matter what the screen size plus you can change the size and colours easily with CSS without any image processing.
I have listed 20 of the best free fonts on the web. Hope you find them handy... I do!
 Font Awesome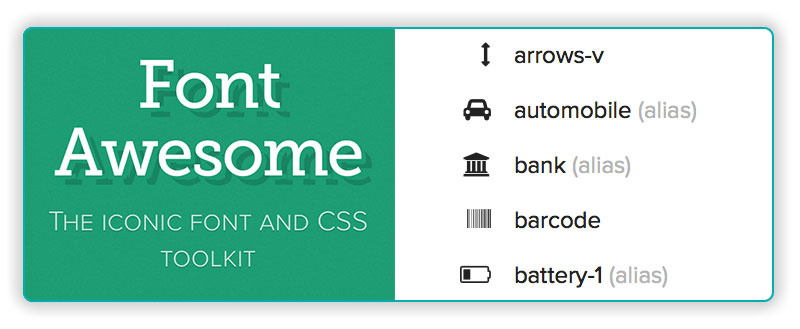 This has to be said is one of my favourite web fonts to use for icons and better yet it is always being updated and added to with new icons - at the date of writing this it has 585 Icons which cover a wide variety from e-commerce to social icons and more. Definatly one to add to your favourites/bookmarks.
---
 Glyphicon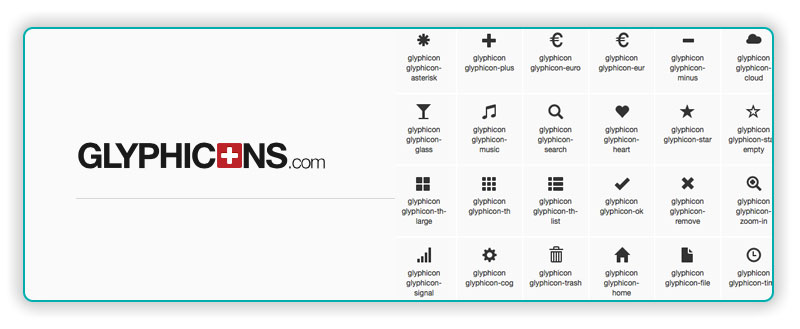 Glyphicons has some of the best web font icons on the web. One free (as png only) and one paid. If you use the Bootstrap Framework, you will already know that there is a small collection of Glyphicons included.
---
 Genericons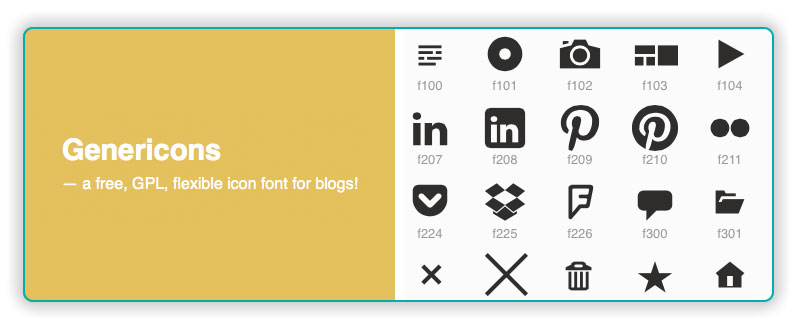 Genericons web font has a variety of 123 Icons, both clean and simple. The download includes the individual SVG's plus the CSS and complete font in ttf, off, eot, svg format.
---
 Rondo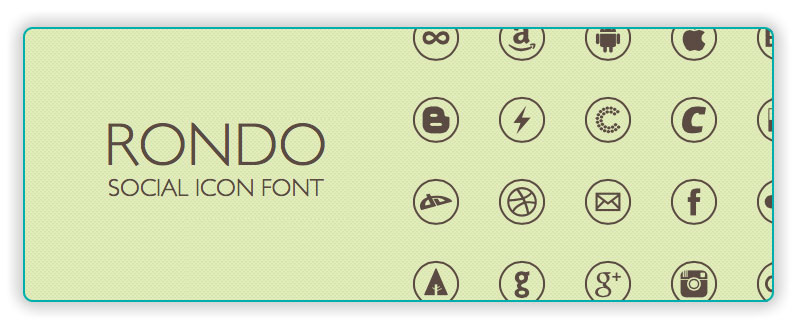 Rondo is a nice set of 40 Social Icons.
---
 Meteocons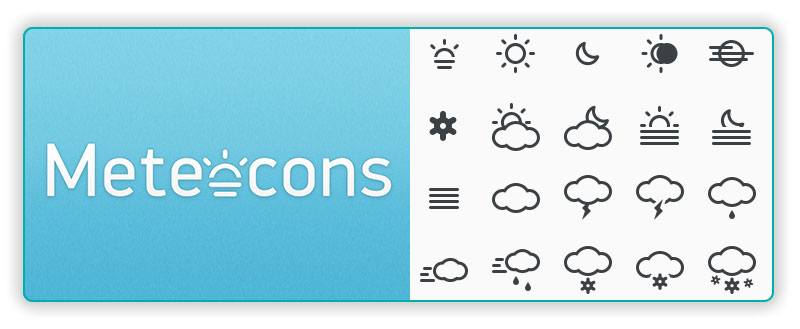 Meteocons is a great set of weather icons. It contains 40+ icons available in PSD, CSH, EPS, SVG, Desktop font and Web font.
---
 Mono Social Icons Font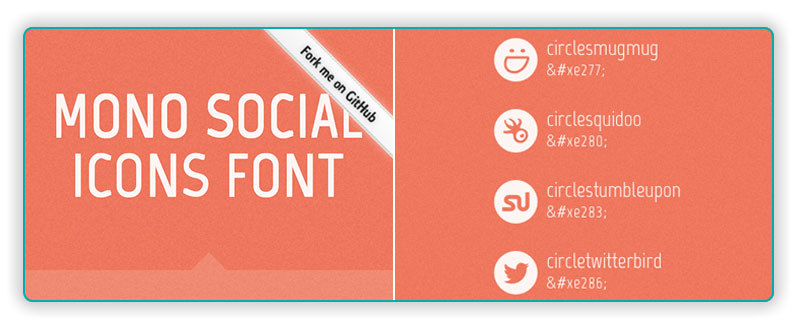 Mono Social Icons Font is a great collection of more than 100 free web font icons. They provide icons in three different variants : circular, rectangular and regular.
Get Mono Social Icons Font here...
---
 Map Icons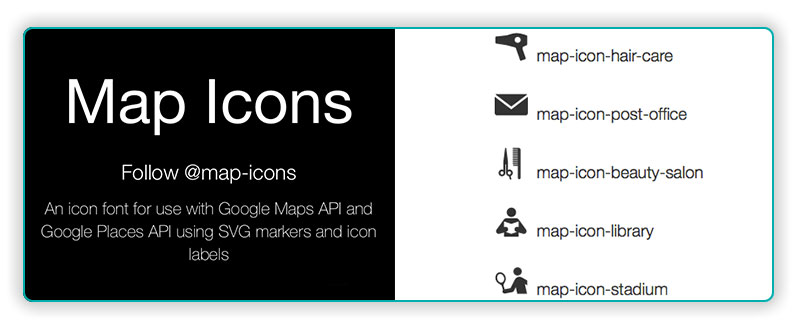 Map icons has a varied collection of 175 icons for use on maps covering subjects like Entertainment, Health, Services and more. Even greater is the fact it can also be integrated with Google Maps and Google Places.
---
 Github Octicons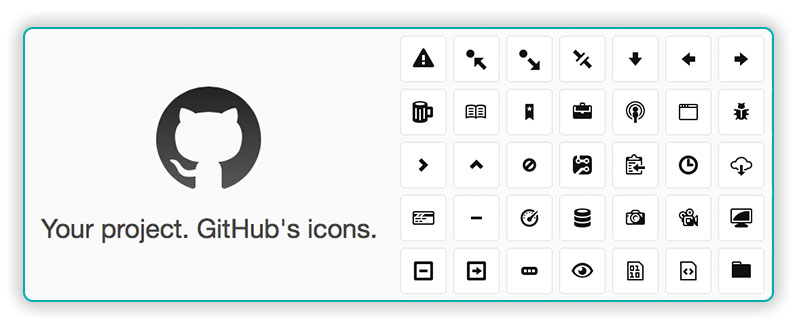 With this set of icons you can add the same ones used with Github repository projects.
---
 Open Iconic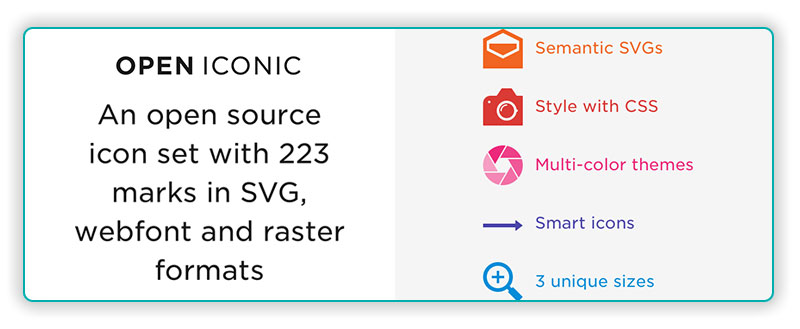 Open Iconic is a set of 223 icons available in SVG, webfont and raster format. It also has a customised CSS for Bootstrap and Foundation frameworks.
---
 IcoMoon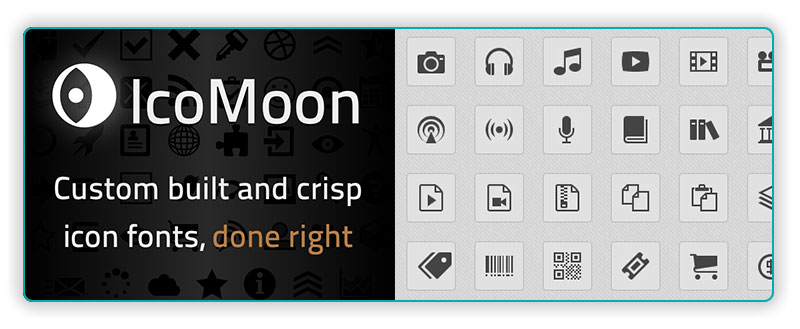 IcoMoon offers a great collection of 490 web font icons for free. It has the option to download the fonts as SVG, PDF, EPS, Ai, PSD files. Plus they offer paid packages which have 950 Icons and 1600 Icons.
---
 Entypo+ and The Entypo Pictogram Suite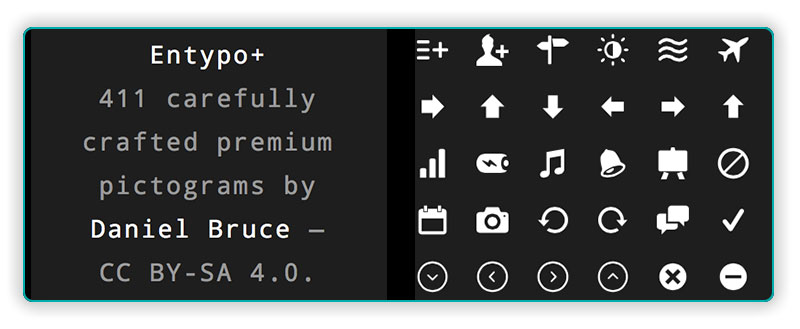 Entypo+ is a set of 411 free icons in svg format but not as a font.
Get Entypo+ new SVG icons here...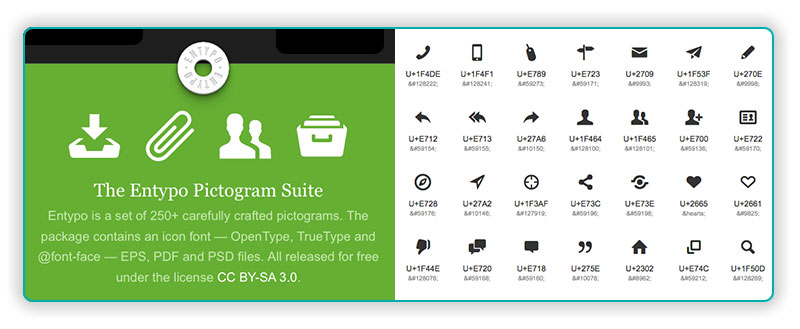 The older version called The Entypo Pictogram Suite is a font and the only place I was able to find it was the smashing magazine website. This version also includes the master psd, eps and pdf of the font icons and contains 284 icons.
Get The Entypo Pictogram Suite font here...
---
 Payment webfont icons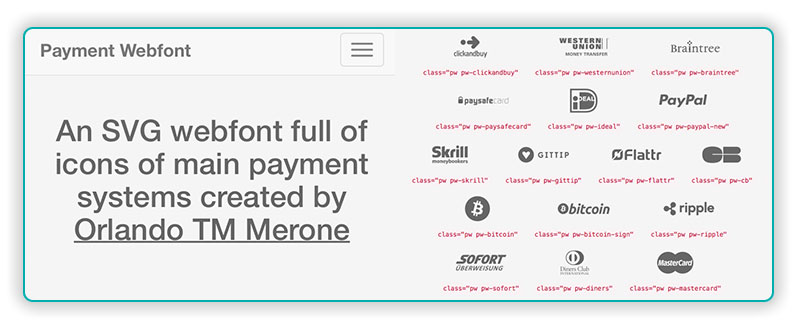 This is another favourite for use with e-commeerce websites. It's the Payment webfont icons created by Orlando TM Merone which has a set of 34 font icons of popular payment systems.
---
 Ionicons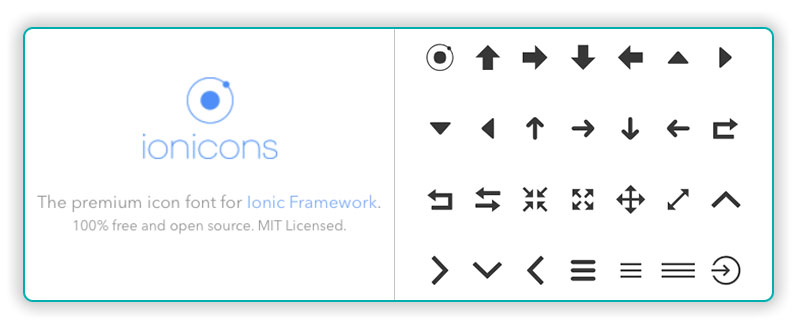 Ionicons is a set of 733 web font icons for use with the Ionic Framework (open source front-end SDK). But they can also be used in any web application.
---
 Socialicious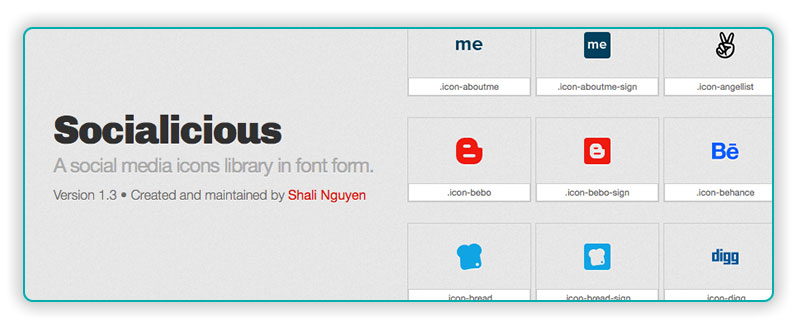 It's a social media icons library containing 74 icons which can be used to extend Twitter Bootstrap and Font Awesome, but can also be used as a stand-alone. It also has a nice built in CSS classes to create buttons as well.
---
 OpenWeb Icons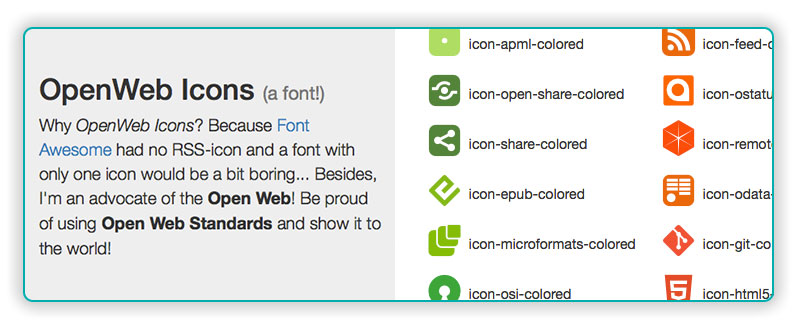 OpenWeb Icons has 219 web fonts icons for open communities, standards or projects. Its collection contains such things as 'Creative Commons', 'HTML5' and 'Microformats' and more.
---
 Brandico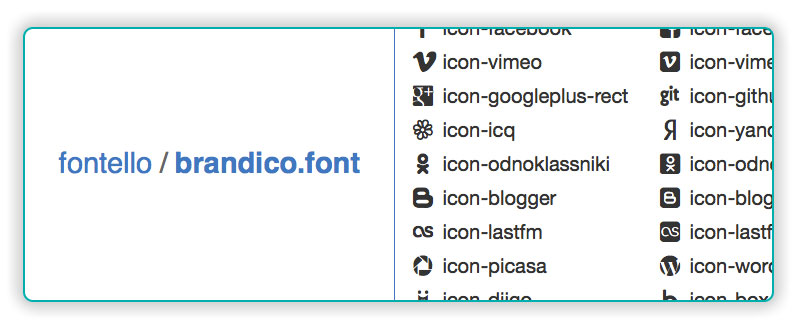 Brandico is a small crowdsourced collection of popular logos used on websites and some missing in other web font collections.
---
 StateFace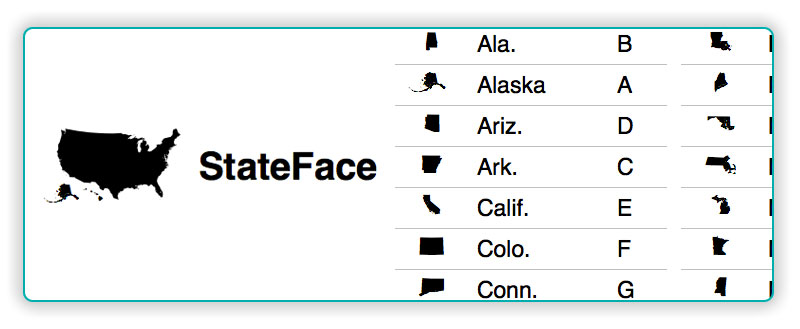 StateFace is a web font that you can use on your website which contains various states of the USA. It's designed to be used for only small size icons.
---
 JustVector Icons Font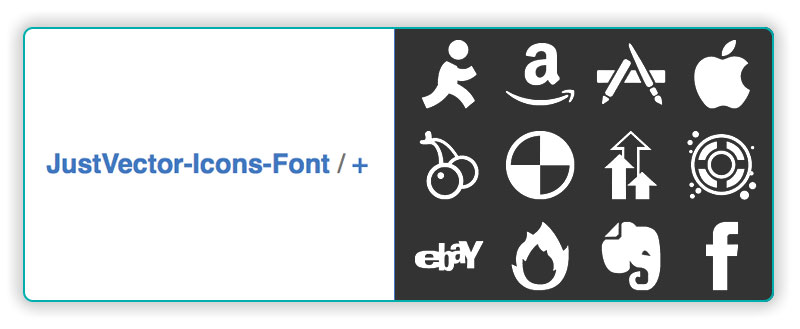 JustVector Icons Font is the web font conversion of the original popular font by Alex Peattie's icon set. It contains a variety of icons such as 'Amazon', 'App store' and 'DeviantArt'.
Get JustVector Icons Font here...
---
 Raphaël Icon-Set via @font-face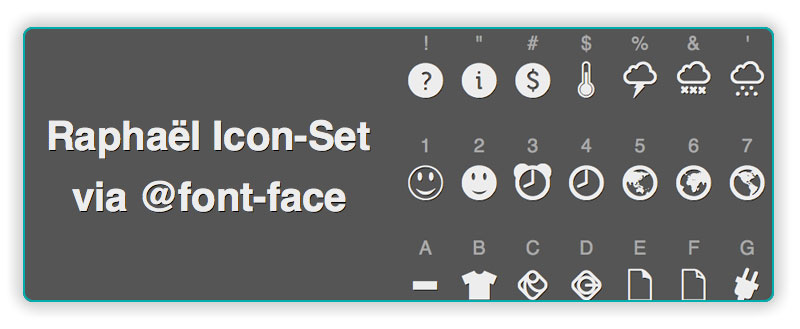 Raphaël Icon-Set via @font-face is a web font version of the original Raphaël SVG Icon-Set. It contains 116 very useful icons.
Get Raphaël Icon-Set via @font-face here...
---
 Sosa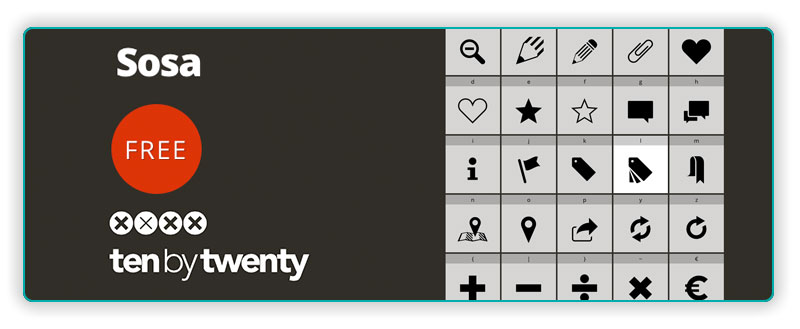 Sosa is an web font which includes 160+ icons. The download contains the .ttf .eot .svg & .woff files need to use the web font via @font-face.
---
Visitors also viewed these posts