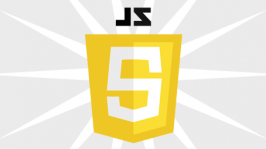 Scanstyles does nothing in Webkit/Firefox/Opera - Fix
---
I had a client contact me with an email containing the following screenshot of a popup which has suddenly appeared when viewing their website with certain browsers - a website which has been up and live for over 12 months with no issues.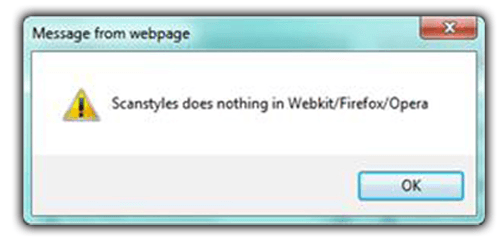 Looking around the web I found out that the issue was caused with both an Internet Explorer update and a jQuery plugin called 'curvycorners' which I use for sorting the CSS3 border-radius compatibility issue with older browsers.
Apparently back in November 2013 Microsoft released an update for Internet Explorer which changed its user agent from
Mozilla/5.0 (compatible; MSIE 10.0; Windows NT 6.1; WOW64; Trident/6.0)
to
Mozilla/5.0 (Windows NT 6.3; Trident/7.0; rv 11.0) like Gecko
With the big noticeable change being the missing MSIE which has been around for years. Several website scripts, whether they be the likes of php or javascript detect this value in the user agent details to control such things as browser compatibility for websites.
The problem script was the previous mentioned curvycorners that was causing the popup 'Scanstyles does nothing in Webkit/Firefox/Opera'.
The fix that I found was to simply note out the following content in the curvycorners.js file, so change this...
}
    else curvyCorners.alert('Scanstyles does nothing in Webkit/Firefox/Opera');
};
... to this.
}
    /* else curvyCorners.alert('Scanstyles does nothing in Webkit/Firefox/Opera'); */
};
---
Visitors also viewed these posts
9 Thoughts