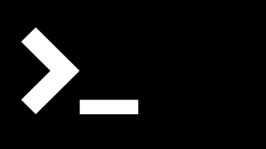 How to delete all the lines of text files with vim
---
This is a quick snippet for anybody wanting to delete all the lines of code of a text file when editing it in the terminal using vim.
Usually in vim when you open a file and you have to delete lines of code, it can be done individually using the following - but what if you have a big file and want to delete all the lines of code this could take forever.
d
But with the below vim command you can actually delete all the lines of code in one go.
:1,$d
Here is a breakdown of what you are actually inputting with the command:
The : character starts vim's last line mode
The 1 means, starting at line 1
The ,$ means, until the end of the file
The d means, delete.
I hope this short snippet has been helpful.
---
Visitors also viewed these posts