UPDATE: Shadow catcher is now a built-in material and compositing feature in version Cinema 4D R18 onwards by default.
Tutorial Sections
Part 1 - install the plugin and create a basic 3D scene (This page).
Part 2 - use Advanced Compositing to separate the object and shadow alphas... view it here.
What does the shadow catcher plugin allow?
Here is the scenario, we have a 3D character walking across the floor while casting a shadow. We want to composite this with an image in photoshop. Using shadow catcher we can render the character and shadow (with alpha) without the floor. Very useful.
Before starting... I had been searching for ages to try and find the C4D ShadowCatcher plugin. Luckily after pages and pages I finally managed to track it down back in 2008. So for this tutorial you can download it from this site (It's FREE). It has been tested in Cinema 4D R9 through to R17.
DOWNLOAD: ShadowCatcher for C4D repo
 Step 1.
First quit C4D if it is running.
 Step 2.
Then unzip the download and place it in the C4D plugins folder (Should be found in the same directory as the application)
MAC = Applications/MAXON/plugins/ShadowCatcher.cob
or
PC = C:/program files/MAXON/plugins/ShadowCatcher.cob
 Step 3.
Now start C4D.
 Step 4.
Lets create a scene and place a box hovering over a plane.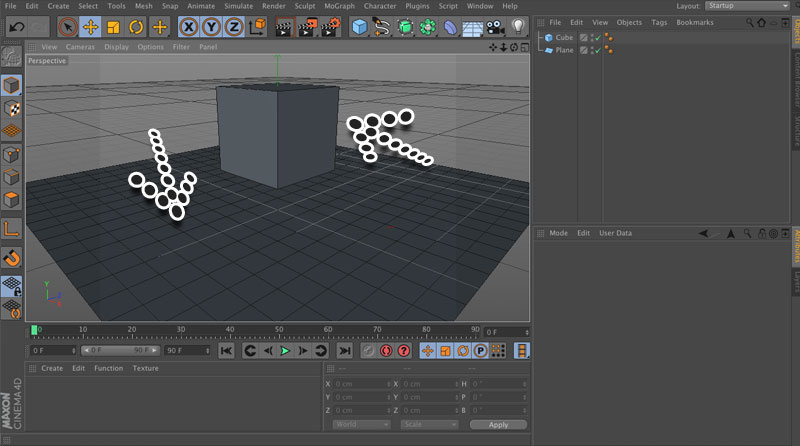 Step 5.
Then add a light with a target.

 Step 6.
Choose the 'General' settings tab and change the following, 'Type' to 'Omni' and 'Shadow' to 'Shadow Maps (Soft)'.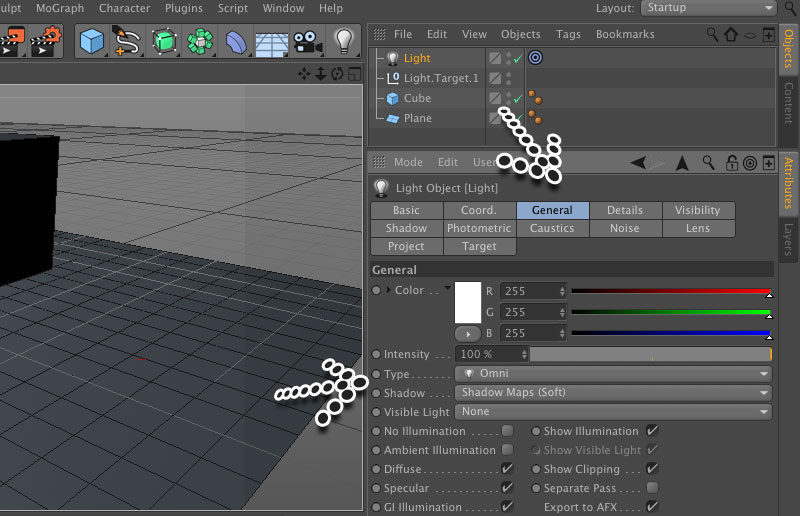 Step 7.
Lets do a quick render...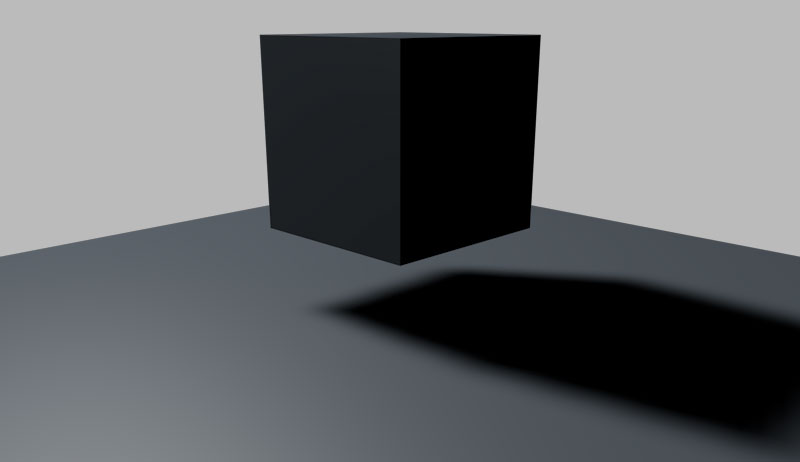 Step 8.
Now apply a new material to the plain (this is what we want to act as our shadow catcher).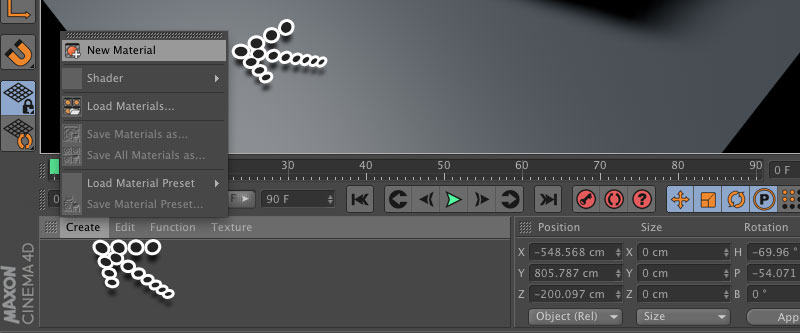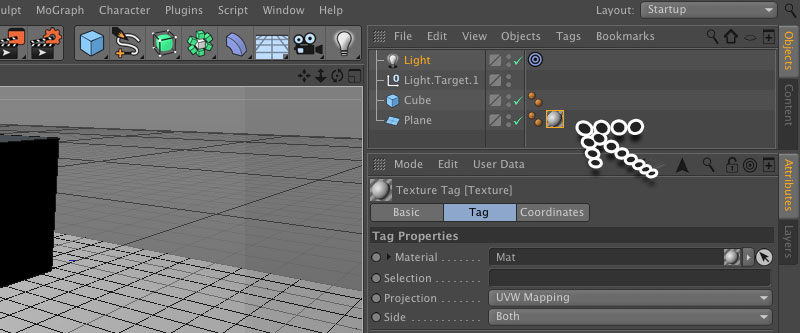 Step 9.
In the new material editor change the properties by unselecting everything except the alpha. NOTE: You may also want to check the transparency if you want to composite the shadow on a background image/video because by default it will be a pure black shadow.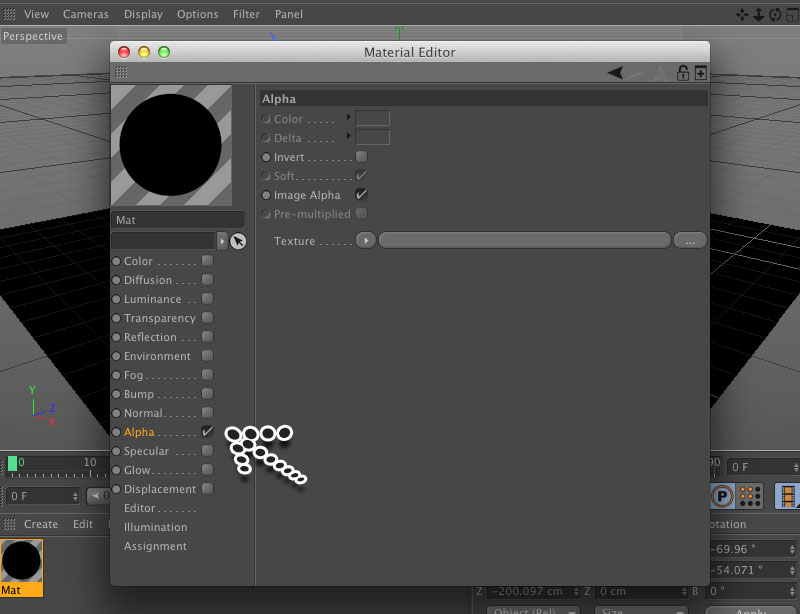 Step 10.
In the alpha properties, click the down arrow next to texture and choose 'Shadow Catcher' (it should be near the bottom). You will also have to select 'Invert' option. If done correctly the material preview should be transparent.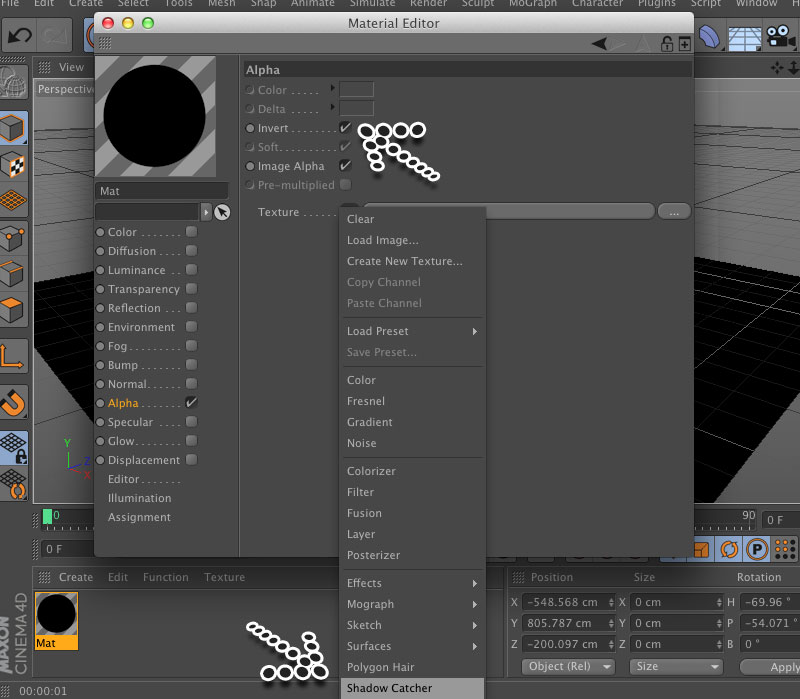 Step 11.
Now lets go to the Render/render settings.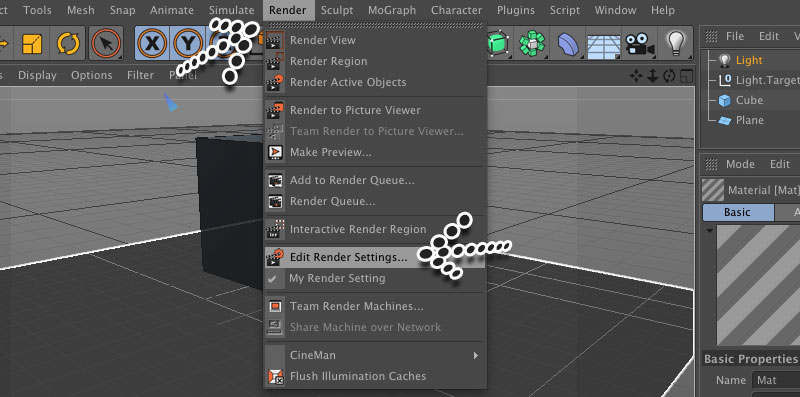 Step 12.
Now depending on which version of C4D the popup window will have a slightly different layout but the options are similar. So choose the 'Anti-Aliasing' option and change 'Anti-Aliasing' to 'Best'.

 Step 13.
In the 'Save' tab, check the 'Alpha Channel' (The important bit!).

 Step 14.
Choose one of the following:
1. If using in After Effects render as tiff frames and use the import tiff frames option in After Effects.
2. If using in Photoshop render the frame as a png format which will allow the transparency to appear straight away.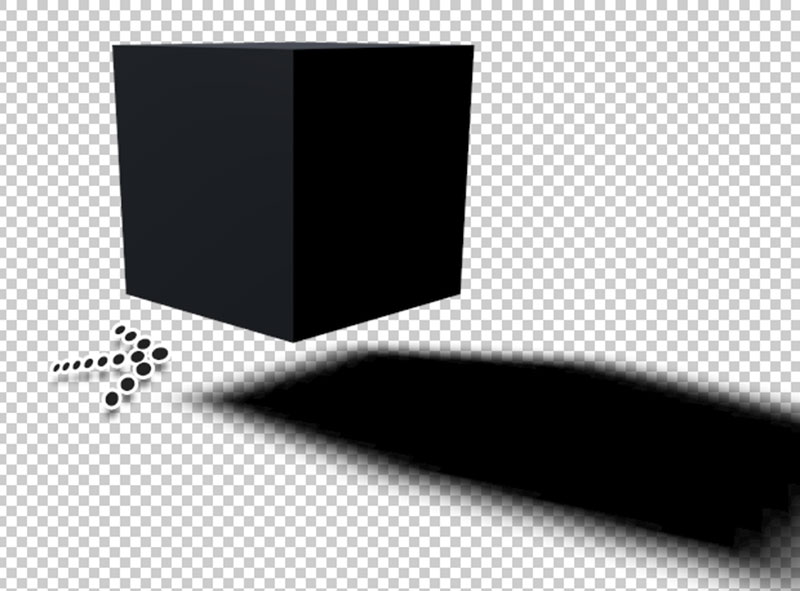 We're done!
There is a Part 2 - use Advanced Compositing to seperate the objects and shadows alphas... view it here.