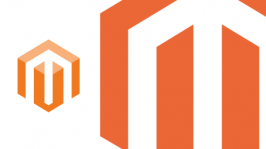 Change the product per rows in Magento
---
I recently had to takeover a Magento website which had layout issues. The problem related to the number of products per page. The layout of the page had been changed but not the number of products per row - see below. I am using the default Installation of Magento for this example.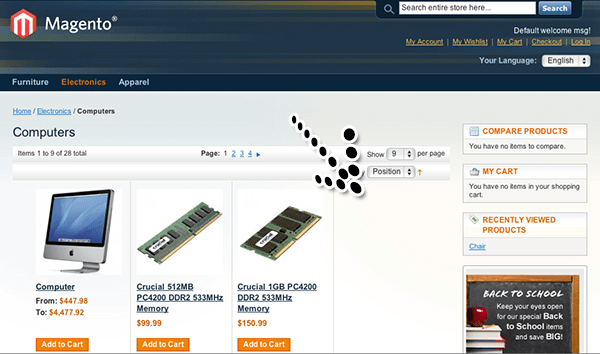 Step 1.
So the first thing to do was sort the results to show 4 products per row.
Open the following file (it could also be in your custom template) app/design/frontend/base/default/layout/catalog.xml
And find all the instances of: -
<action method="addColumnCountLayoutDepend"><layout>empty</layout>
<count>6</count></action>
And before each add this code:
<action method="setColumnCount"><columns>4</columns></action>
Step 2.
This now leaves a problem with the results being shown. 3 are missing of the bottom row and I know there are more products. The problem relates to the 'Show Per 9 Page' which needs to be changed to 12.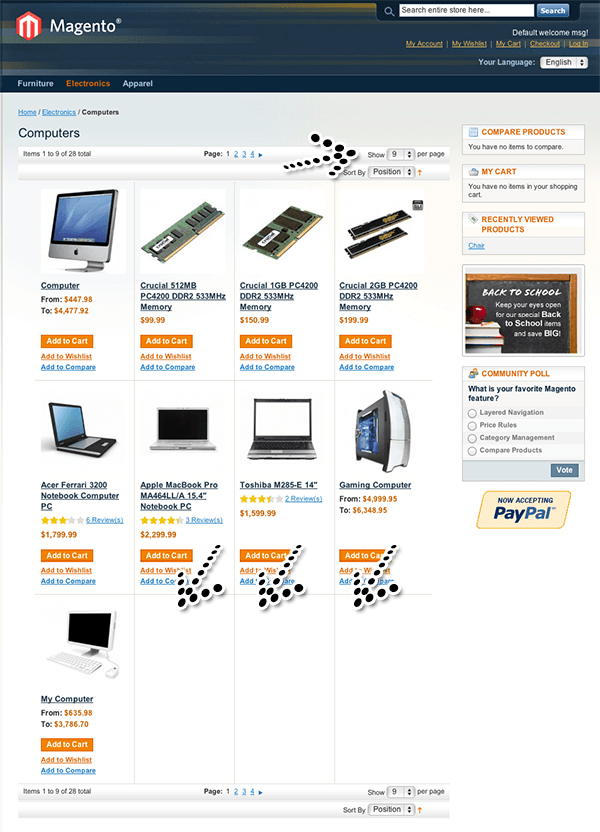 Step 3.
Go into admin and choose System->Configuration. Then on the left goto Catalog->Catalog. The page should now show the Grid only for 'List Mode'. For this example I choose to place in 12,24,36 for 'Page on Grid Allowed Values' and 12 for 'Products per Page on Grid Default Value'.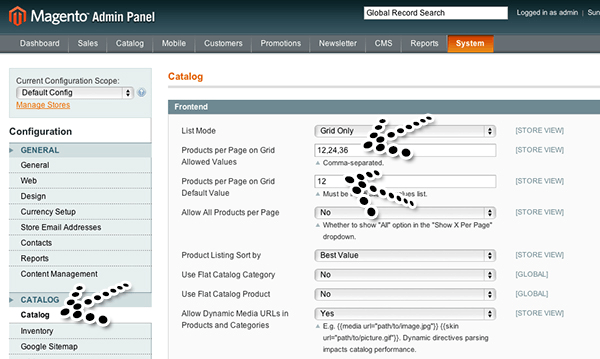 This will sort the layout issue with the products categories pages.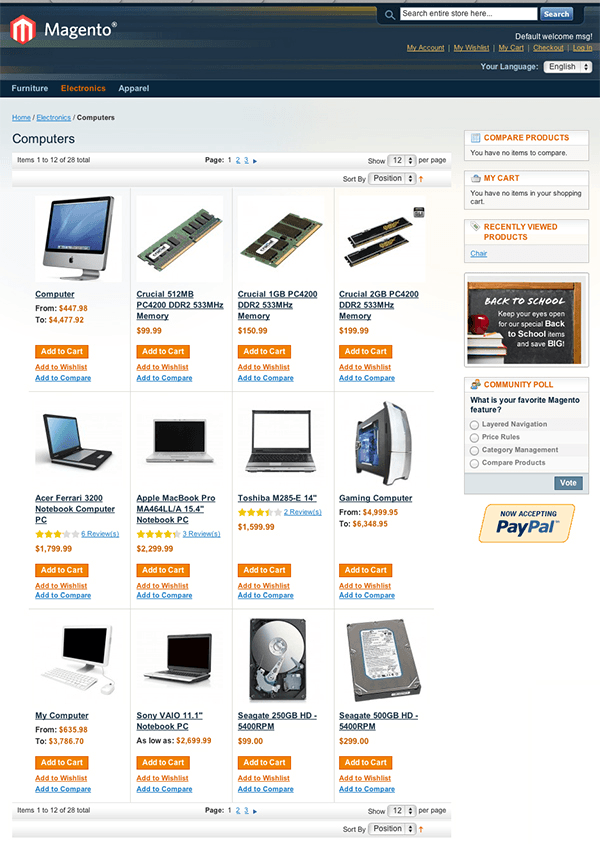 This is great, but you may have to do the same to your search categories results page depending on its layout, so if you need to change it do the same as above but open the file located at
app/design/frontend/base/default/layout/catalogsearch.xml
Hope this helps anyone having the same problem.
---
Visitors also viewed these posts
4 Thoughts