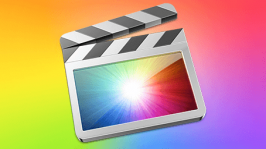 Panning images in Final Cut looking interlaced
---
 Question.
I was working on a fashion video and having to use cutaways of photos, and to make them look interesting started to zoom and rotate them. But they were looking interlaced and flickery.
 Answer.
It should be fine in Final Cut (with a little help from photoshop).
Try following these steps in photoshop:
1. Make sure the dpi of your images are set to 72.
2. Try and resize the image to the exact size needed in Final Cut. Maybe a bit bigger if zooming out.
3. If you are still finding a problem with interlacing on certain images after doing all of the above, then again in photoshop choose 'Gaussian Blur' with a 0.5 setting.
---
Visitors also viewed these posts