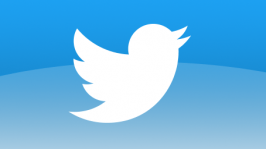 Twitter RSS url feed can't be read... FIX
---
Quick Note: (UPDATED 05 MARCH 2013) This RSS url will cease working in March 2013! So I suggest NOT using this RSS feed url. I am now using the Twitter API1.1 so therefore my old RSS feed was last working on the 01 March 2013. Read this new article about Adding a Twitter feed APP to WordPress.
The problem which I had with my twitter RSS feed was that it suddenly stopped working. So after searching around on the web... here is the solution I found.
If you have used:
https://twitter.com/favorites/TWITTER_USERNAME.rss
or
https://twitter.com/statuses/user_timeline/TWITTER_USERNAME.rss
You now need to use:
https://api.twitter.com/1/statuses/user_timeline.rss?screen_name=TWITTER_USERNAME
Or if you have a twitter name which has an underscore (_) use:
(Thanks to claneksi for this snippet of code)
https://api.twitter.com/1/statuses/user_timeline.rss?user_id=TWITTER_ID
See comments below for how to find your TWITTER_ID.
If you do have a php script (See this code) it would be best you backup the RSS feed to another file on your server based on a schedule, such as every 10 minutes. The reason being that twitter does limit the amount of times the RSS feed can be read per hour based on your website IP. If you don't twitter that often it might be worth setting the schedule to an hour.
---
Visitors also viewed these posts
24 Thoughts